Are you an aspiring professional who wants to make it big in the Land of the Rising Sun wondering what kinds of work for foreigners in Japan are available? Then take a look at this list of top jobs in Japan for foreigners!
Japan is undoubtedly an economic powerhouse not only in Asia but worldwide, with a nominal GDP behind only China and the US. Economists often describe it as a highly technological nation. However, despite the nation's unprecedented post-war development, the country is today facing significant demographic challenges. The declining birthrate and rapidly aging population are slowly taking their toll on the future of this great country. This is one reason why the government has begun opening its doors to professional and non-professional workers from other nations.
Work for Foreigners in Japan: Why Many People Dream of Working in Japan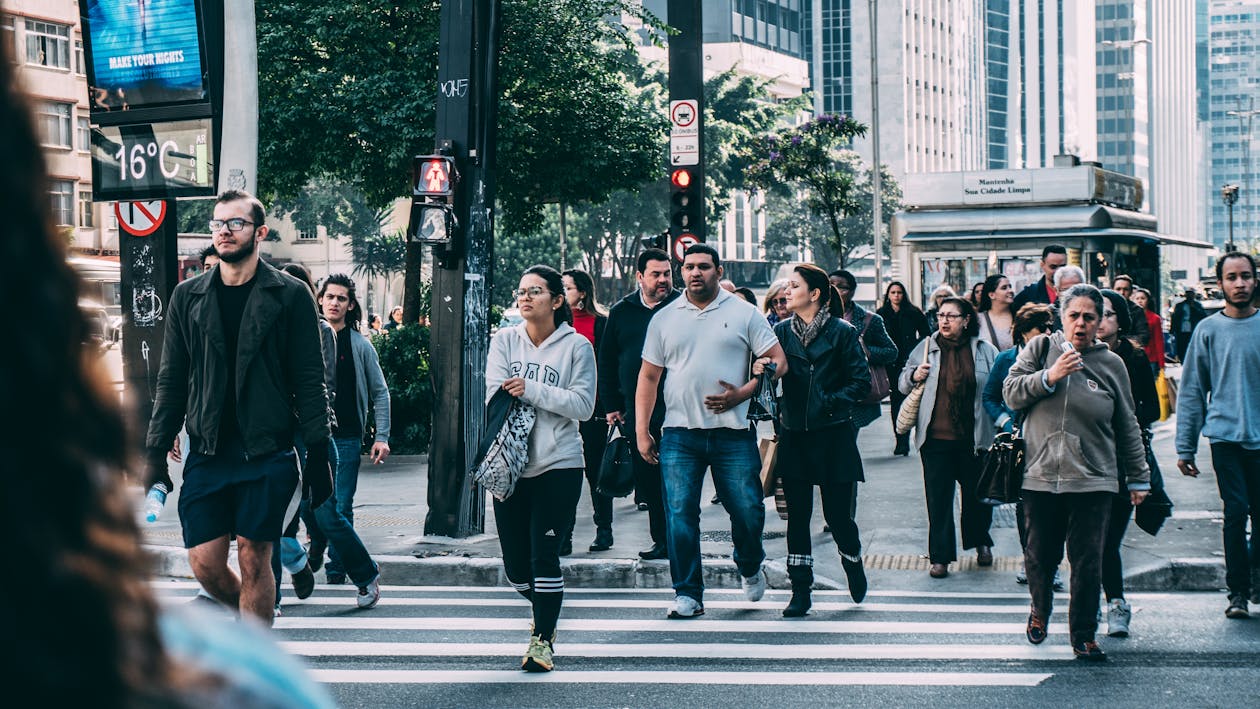 As mentioned, Japan is known globally for its fast-developing technologies and sound economy. Currently, it is ranked approximately second as the most developed economy globally and is a member of the Group of Seven (G7) countries. Furthermore, as stated by the IMF, the government has a gross domestic product (GDP) of approximately 5 trillion US dollars.
This means that it is not surprising that Japan seems to be an excellent place to work. Many people are attracted to the country's high levels of service, excellent transportation system, reliable infrastructure, low crime levels, and of course, decent salaries. So, if you happen to be one of these aspiring workers who want to see if you'll indeed find a greener pasture here, you might want to check out this list of work for foreigners in Japan.
But first, let us talk about some reasons why Japan is opening its doors to foreign workers.
Why Does Japan Need Foreign Workers?
Japan's economic state today remains powerful and influential. However, economic stagnation since the Bubble burst and demographic issues mean that many believe Japan needs the help of foreign workers. Why? The potential national workforce of Japan is rapidly decreasing. Based on the Future of Jobs Report released in 2018, the country will face a significant shortage in the workforce by 2030, which accounts for 6.44 million unfilled jobs. Notably, Tokyo alone would need to source over a million foreign workers by that same year. The vast number of industries that support the economy of Japan offers countless opportunities for non-professional and professional workers alike.
In this post, we are going to talk about some of the most promising careers in Japan.
Jobs in Japan for Bilinguals
Are you someone who can speak English and Japanese fluently? If so, did you know that great opportunities are awaiting you? Bilingual professionals are sought-after in almost every country, and without a doubt, Japan is one of the best nations that can offer the most competitive jobs. If you have the interest in finding the career that best suits your skills, let's take a look at the list of promising jobs in Japan for foreigners.
1. IT Specialist
If you are a tech-savvy individual and have extensive knowledge in Information Technology, then this post is for you. This role is appropriate for professionals who know how to set up, manage, and troubleshoot various technology systems. In some cases, the applicant might be responsible for maintaining hardware and software networks. Linkedin and other Jobs in Japan sites are a good place to start.
Monthly salary: ¥311,000 ($2,905) – ¥628,000 ($5,866)
2. Finance and Banking Professionals
Apply for this job if you have competitive experience in the field of banking and finance. Japanese banking corporations consider hiring foreign finance and banking professionals knowledgeable about the roles requirements, and people who can represent their business on the global scene. And since most professionals are well-versed in the English language, the locals see foreign applicants as the more competitive option. Related studies and an in-depth understanding of finance and other business processes plus reporting skills are vital for this role. Again, a quick search online for sites such as this will help you get started.
Monthly salary: ¥300,000 ($2,802) – ¥600,000 ($5,604)
3. Business Analyst
Do you have what it takes to put any business at the forefront of the competition? If you know valuable marketing strategies and solutions that can improve business processes and systems, this one is for you. However, Japanese companies often require a Bachelor's Degree related to Business and Economics for this role.
Monthly salary: ¥450,000 ($4,203)
4. Marketing & Sales Specialist
This role is for you if you are well-versed in generating business marketing and sales strategies. You must also have skills in dealing with people and in learning and spotting new marketing trends. And if your skills match the company's need, get ready to earn this:
Monthly salary: ¥290,000 ($2,640) – ¥ 528,000 ($4,932)
5. Engineer
If you are a licensed engineer and you are an expert in enhancing business systems and designing new machines to improve the company's outputs, you can earn this big:
Monthly salary: ¥380,000 ($3,549).
6. Human Resource Staff
If you have ample experience in recruitment and knowledgeable about the hiring process, you can take advantage of growing your career in Japan while earning big. This role requires a degree in Human Resource, Psychology, or any related field.
Monthly salary: ¥300,000 ($2802)
7. English Teacher
If teaching is your passion, then you have a good chance of getting hired in Japan as an English as a Second Language (ESL) teacher. This field is growing fast and is now considered an in-demand career marketplace in Japan. So if you have a degree in teaching and you know you can handle Japanese students, try your luck. Undoubtedly, the amount of compensation will also play a significant role in your decision – check out our article on where to find the best teaching jobs in Japan.
Monthly salary: ¥230,000 ($2,148) – ¥290,000 ($2,640)
Jobs in Japan for English Teachers 
Whether you are a licensed teacher in your country or a new grad, you can apply for a teaching job in the Land of the Rising Sun! Since this profession is highly in-demand, it wouldn't require you to break your back to find a career opportunity that you will love!
If you are interested, here are your four options:
1. Public School English Teacher
Japanese students learn English from elementary school to university. There is a high demand for English teachers, so public schools are always looking for new teachers. Also, the vast career opportunities are in line with the government's Japan Exchange and Teaching Programme. Every year, this program aims to bring new grads from more than 40 countries. These professionals are often offered the post of Assistant Language Teacher (ALT.)
You can apply as an English teacher in public elementary schools throughout the country. However, there is also an option to get ALT teaching jobs in junior high schools. The post typically requires you to work closely with a certified Japanese teacher of English or JTE. Usually, a classroom hosts around 40 students. You will be required to teach four different lessons within eight hours on average. Contracts offered to ALTs often start in April and end in March of the following year.
2. Private School English Teacher
Like your career opportunities in Japanese public schools, you also have many options in private schools and other English learning institutions. You can teach students of varying ages, from kindergartens to elementary and even adults. However, unlike in public schools, English teachers in private institutions are expected to work day to evening shifts. The good thing is, you can receive free teacher training before your contract, and it will continue even if you already got the job. What makes this role exciting is the performance incentives that your employer often provides. However, please note that you might undergo a lengthy application process for this post.
3. Summer Program English Teacher
Typically, English teachers in Japan get a six-month contract which can stretch up to a year. But, if you are planning to test the water first in a foreign land, you might want to check out the country's summer programs for foreign English teachers. This short-term role can help you find out more about the country, the students, and the way of living. After all, you can always look for a longer contract once you discover that you really want to be an English teacher in Japan.
5. Online English Teachers
If you are not yet ready to leave your native country or don't have enough money to apply and process your application, you shouldn't lose hope as many Japanese students seek online English teachers. There are many organizations, institutions, and companies that prefer hiring virtual teachers over in-house teachers. However, it would be best if you are vigilant when checking about your roles, duties, and responsibilities, and of course, your rate and the mode of payment. Join us at Denwa Sensei to get started!
What are the Perks of Being an English Teacher in Japan?
If you are open-minded and dedicated to your chosen career, you will soon discover that being an English teacher in Japan is one of the best career moves you could ever make. Below, we will outline the top 4 reasons why this role could be so rewarding.
1. The opportunity to learn a new language
Regardless of your ability and skills in using and teaching the English language, you will also need to learn languages when you come to Japan. Yes, you've applied for the position of an English teacher, but it doesn't mean that you can always communicate using this language, particularly to your students. What if you've been assigned to teach a class with only a basic grasp of the English language? Surely, they will fire questions using their native tongue. Once you've decided to teach English in Japan, you must also prepare yourself to be a student who needs to learn Japanese. Simply put, you and your students can benefit from one another in terms of learning a new language.
2. Efficient and time-savvy transportation
Did you know that you can visit almost every corner of the country by riding the train? On the few areas not accessible by this primary mode of public transportation, you can use bicycles instead. From the local public trains to the world-famous bullet trains, you can efficiently save time and money when traveling from one place to another. So, there is really little to no excuse why you can't get to your place of work in a timely fashion. And the icing on the cake? Most institutions in Japan reimburse what you have spent on your transportation!
3. Easy and infinite ideas for lesson plans
One of the most fantastic advantages of being a teacher is that you don't have to squeeze your brain for amazing English lesson plan ideas if you are observant and willing to listen. Your students can give you tons of new lessons to discuss. You need to observe how they talk to each other, how they engage and interact, how they pay attention to the classes, and how they do their home works.
4. Great, healthy food
Though mostly described as simple, the cuisines of Japan are extremely healthy and delicious. The loyalty of Japanese chefs and cooks to their food is unrivaled. They have the culture of always finding the right balance of textures and flavors. Well, who can resist a hot bowl of ramen? How about their world-famous gourmet sweets? Most food critics regard Japan as one of the countries with the best dishes, even earning the nickname Goldilocks of food meccas.
Jobs in Japan for Engineers: Everything You Should Know
Japan is well-known because of its advanced engineering, high-tech gadgets, and automotive. It ranked first in the world for research and development in the Global Competitiveness Report 2019. Renowned as a high-tech nation, Japan needs foreign engineers to address its thirst and hunger for innovation, technology, and engineering!
These allow companies to happily hire foreign workers and keep the design aspect of their business onshore. However, most foreign engineers would only be working in the automobile industry for parts designing. Therefore, jobs in Japan for engineers can get pretty challenging since you will be working with geeks and techies from the world's leading engineering nation.
But the best thing is, engineering jobs in Japan pay so well. Each year your salary grows bigger and bigger, not to mention the various bonuses, allowances, insurances, and pension. The ranges depend on the kind of work being done, plus some companies include packages for rewards. Most of the time, the health package is the most amazing bonus given. The vital part of private healthcare for employees is universal healthcare in Japan. Generally, you can enjoy free or less expensive medication compared to most nations in the world. And if you become one of their workers, you will also experience this benefit.
But the question is, who qualifies for these positions?
Since Japan is a pioneer and a leading entity in Engineering and technology industries, not all aspiring engineers may be a part of their geek team. Therefore, you must possess a degree in professional engineering branches: Chemical, Civil, Mechanical, and Electrical engineering disciplines. Also, it would help if you are skilled with managing situations and creating highly valuable and innovative systems.
Best Engineering Careers in Japan
Of all the work for foreigners in Japan jobs in Japan for foreigners, engineers are one of the highest paid professionals. So, if you think you can effectively perform in one of the positions below, then you can keep your hopes high that you'll have a better future in this country.
1. Software engineer
A software engineer uses computer science principles to develop software solutions that will meet the requirements of businesses and consumers. These professionals develop different solutions such as desktop and web applications, operating systems, network systems, mobile apps, games, robots, etc.
2. Process engineer
With the aid of process engineers, raw materials are transformed into valuable products for everyday consumption. In addition, they are responsible for the overall design, implementation, control, and optimization of industrial processes and machinery in the manufacturing industry.
3. Project engineer
Project engineers facilitate technical staff on engineering projects, ensuring that the project is completed, on schedule, and within the specifications. Thus, they are the head of every division, providing good communications among the group.
4. Sales engineer
Sales engineers are overall in charge of company revenue and increasing profits. They directly work with customers whether in the office or at the client's site. They may spend more of their time traveling to clients' places of business.
Top Reasons Why Japan is a Promising County for Engineers
Are you a licensed or an aspiring engineer? Have you ever considered going overseas to make the most out of your valuable skills and talent? If so, let's discuss why Japan is the best country for you! Here are some of the top reasons why you should be looking into this career opportunity.
1. Satisfactory Compensation
An engineer typically earns ¥380,000 to ¥919,000 depending on the city and the Engineering field. Of course, your rate as a professional engineer varies if you are into Mechanical, Electrical, Industrial, or other areas of expertise. Nonetheless, if you are a licensed engineer and have professional experience, you will earn a lot.
2. Easy Visa Application
Most people who consider going abroad find it hard to process visas, but not in Japan. Highly-skilled professionals receive preferential visa approval. Japan Work Visa's processing period can only take five (5) to ten (10) working days. However, it's worth noting that this time frame varies depending on the site where you apply. But, please know that it can take up to three (3) months to get the Certificate of Eligibility. Regardless, it is still a more decent and hassle-free option as compared to other countries.
3. Institute of Innovation
Opportunities for engineers are rampant in Japan because it is a pioneering country of innovation. From day to day, new infrastructures, systems, and technology need development. Thus, many employers are looking for an additional workforce. And due to the declining workforce population, the need for an expert engineer like you grows more and more each day.
4. Stable Employment
If you are passionate about your craft, you will not settle for anything fleeting and short-term. You have to ensure that the company will give you a stable employment. If you are driven enough to be a successful foreign engineer, perhaps you don't want to stay there only for months. Indeed, you will look for stability, and Japan is notable for offering stable and long-term jobs to foreign engineers and other professionals.
5. Good Culture and Security
Japan is notorious for having such a great culture. The way of living here is not only easy to thrive in and very comfortable for professional foreigners. And we have to admit that that's one of the most significant factors to consider. Besides, great culture entails astounding security. Of course, as a professional engineer, you have to make sure that you are safe. Your safety should be your priority since you are far away from your family. And with no questions asked- Japan is the right place for you!
Jobs In Japan For English Speakers Without Degree
Breathtaking mountains, hot springs, shrines, bright lights, semi-tropical islands, technologies, a vibrant cultural perspective, and a friendly populace –who wouldn't want to go and experience how it feels like to work and live in Japan? However, if you don't have a degree, you might think that you have no place in this country unless you visit as a tourist. Well, you ought to know that the jobs in Japan for foreigners are also open for aspiring individuals who don't have a degree! 
Take note, some of the companies in Japan might require you to have a degree; however, many employers will only ask for appropriate certifications in your field of skills along with a clean criminal record. The key is to do a thorough research of your options. 
You can look at these career opportunities first:
1. English Teacher
Although there are English signs almost everywhere, schooling in Japan is performed entirely in Japanese. That is why English language schools were established in Japan, and you may apply for the position even if you don't have a teaching degree. 
However, a corporate teaching position might be difficult for you if you do not have a proper background in Business English. Instead, you can apply for teaching roles that deal with the basics; hence, you'll likely want to handle a class of young students. Nonetheless, if you know the basic grammar rules and speak English fluently, you can surely land a job in the teaching field. 
2. Service Staff
International hotels and restaurants in Japan hire English speakers for various positions, including cashier, front desk, waiter, and management. A large number of tourists visit Japan throughout the year, and English-speaking personnel can highly assist them. These hotels specifically require solid English skills in most job postings you can see online.
3. Skilled Workers
Rather than outsourcing their operations, Japanese corporations in the automotive, construction, engineering, and information technology industries hire specialized people. Someone must be skilled in their native country to acquire these positions in Japan. Therefore, it has become a practice for companies to hire experienced and bilingual employees. The required number of workers may vary, but English speakers always have a higher chance of getting hired than those who are not. 
4. Recruitment and Human Resource
Some people who wanted a career shift after teaching English worked as recruiters for respectable organizations and agencies. Recruiters and job agencies make a lot of money on commission. There are part-time and full-time employment available.
5. Personnel From A Foreign Company
Several multinational enterprises in Japan employ
English-speaking individuals as assistants or staff
. Other posts are filled through company transfers or hiring from outside the country. However, certain Japanese enterprises are expanding internationally and hiring foreigners.
Jobs in Japan for US Citizens
Are you a US citizen who thinks of moving to Japan to grow your career? Perhaps you are worried about the language barrier because you are not well-versed in speaking Japanese. Or maybe you are wondering if this country offers better opportunities than what you can find in your native land. In this article, we will discuss the top five careers that you can consider applying for when you go to Japan. 
1. Teaching English
As an English native speaker, you got all the edge that the country is looking for in line with subject matter expertise. Speaking English is natural for you, hence you can transfer your skill in the best way possible. And as an English Teacher, you may opt to teach in a Public or Private School. You can also consider teaching in a seasonal term as a Summer Program English Teacher or an Online English Teachers, which allows you to work from home.
If you try to search online, there are many job openings for English native speakers like you in Japan. By which, you can check the role and requirements that match your skill and experience. You will also have an idea of the compensation that you are to get by doing the job.
With all the extensive online platforms, searching for opportunities could be a little tedious and challenging at the same time. That is why finding the best site that can help you is a vital process. 
2. IT Industry
Japan is the pioneer of innovation; thus, it demands many IT specialists to work on their rising businesses. As an English native speaker and an IT expert, you could play a significant role in developing start-up software companies in Japan. 
And due to the pandemic, the Japanese government is revamping its policies to induce more foreign IT specialists, specifically from the US and Asia.  No doubt that IT support is well-paid in the US. But what makes it worthy for a US citizen like you to work in Japan? The answer is the cost of living. Living in the US costs way higher than in Japan, your taxes, rents, and other expenses monthly. Therefore, if you live and work in Japan, you can save more and maximize your earnings than in the US. Not just that, Japan also offers satisfying merits and fulfilling welfare programs compared to the US.
3.Translation and Interpreting
Translation and interpreting are some of the highest-paid jobs in Japan. And as an English native speaker, if you get the chance to speak the Japanese language, trust that you'll be reaping a significant amount of money in salaries. 
4.Digital Marketing and Design
To raise brand awareness, most of the leading and the starting companies seek experts in Digital Marketing for the US. And the salary range is 374,000 JPY to 1,130,000 depending on the company and the skill-set you have.
5. Business Development and Sales
Japan is a foreign-friendly nation that welcomes US citizens to be part of their growing ventures. The salary range for this role is 384,000 JPY to 1,330,000 JPY. Aside from this, you can get free accommodation, a transportation allowance, and other benefits.
Top 3 reasons Why You Should Consider Working in Japan
When we think about Japan, the first thing that comes to mind is innovative and advanced technology, the world's fastest bullet train, a clean and safe environment, and dynamic and courteous people. In addition, Japan is a kind, inviting, and fascinating country. If you're thinking of working in this prosperous country, we've compiled a list of the top 3 reasons you should consider working here.
1. A technologically advanced and stable country
Japan is one of the most technologically advanced nations on earth. Therefore, a visit to these islands is stepping into a safe, convenient nation without many of the worries you might face moving overseas elsewhere. Japan will both inspire and surprise you. Moreover, your day-to-day problems will be easy to deal with. If you're a technology student, working as a professional on cutting-edge technology and upcoming gadgets could be a dream come true.
2. Japan is a global leader in many industries
Today, Japanese industries remain among the world's most advanced and innovative. The term "Japanese" is synonymous with high-quality and technologically advanced products in many manufacturing industries, particularly in the electronics and automotive sectors. Japanese companies are global leaders in both production and technological advancements in various sectors. We've all seen how Japan has rebuilt itself several times. It also has a strong academic community with a competitive spirit, as demonstrated by its Nobel Prize winners.
3. Job stability and fair employee benefits
Even if it is progressively changing, most Japanese firms still essentially provide lifetime employment. Unless you do something truly awful, a Japanese company will keep you since they think that kaizen (continuous improvement) applies to employees as well. The Japanese have taken the idea of the ever-loyal samurai and use it in the business world, where loyalty is valued above all else. Even in a slump, Japanese companies will often rather cut expenses and wages than fire a single person. They recognize that the economy is circular, and they want to keep their employees on board until things improve. Besides job stability, Japanese companies provide fair employee benefits such as medical care, pensions, and in certain circumstances, travel.
Take Advantage of the High-Paying Jobs/ Work for Foreigners in Japan!
If you're looking to work in Japan, you're in luck. In response to the employment gaps caused by its aging population, Japan has progressively begun to open its doors to foreign employees in recent years. In addition, living and working in Japan will allow you to gain essential job skills and expertise to set you apart in the global talent market. The country also offers a unique experience such as captivating natural scenes, fresh sushi, incredible train journeys, exciting cultures, and eccentric pop culture, all of which make working in Japan far more enjoyable than working in other nations.  
Now that you have read this article, are you still hesitant to work in Japan? Well, don't waste your time hesitating! Japan is a beautiful country and you will surely have the experience of a lifetime!