Are you wondering how to start and grow a successful YouTube channel?With billions of content creators already existing, you bet it's worth it!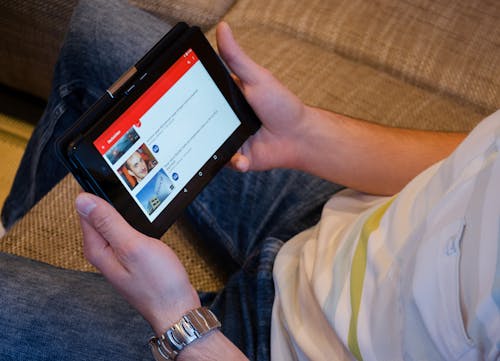 We cannot ignore the essential role Youtube plays in teaching and learning about the English language. Compared to reading texts, watching videos are more stimulating. For videos primarily catered for the ESL audience, students are exposed to an authentic English language demonstration. For students who want to practice the language without incurring any costs, make sure to check out these YouTube channels.
Well, with the statistics laid out for you, it is never too late! Stick around to find out.
Practice English for Free –Head over to YouTube!
Most people spend hours binge-watching suggested content on YouTube every day. Undoubtedly, this video sharing site has users who watch roughly 6 billion hours of content monthly. Furthermore, it has more traffic than Ask.com, Yahoo, and Bing combined. That's approximately one-third of the internet users!
There is no denying that technology plays an essential role in our lives. It provides learning and teaching tools at little to no cost. Over the years, it has also been proven that YouTube is not only a source of entertainment. It can also be an excellent platform for learning. Moreover, it offers limitless opportunities since users can repeat a video until they understand or sift through countless related videos. ELearning is a new trend that marks a giant leap in the field of education.
Popular Youtube Channels for Learning English
Of course, you are taking the time to learn the language to use it in real-life situations. This channel features people in familiar situations. It also has a library of videos that you can access for free. Videos range from lessons with subtitles to a handful of quizzes. If you're ever wondering if you can achieve an almost native level of proficiency, subscribe to the channel.
This channel focuses on students who want to learn English for business purposes. You don't need to be worried about attending business meetings or conferences conducted in English. Business English Pod has got you covered! Topics include discussions about job interviews, finance, economics, and also legal English.
Speak English with Mr. Duncan
For beginners, Speak English with Mr. Duncan is a great channel to visit. Mr. Duncan teaches ESL three times a week. The videos are easy to watch. They focus mainly on English pronunciation. With his ten years of teaching, you will feel like you are watching a paid professional language course! The channel also offers various topics like idioms, slang, and current news.
BBC Learn English is often referred to as the most professional ESL teaching channel. It is well-organized and has playlists for learning the language using animals, news, and exercises. All videos are short. Perfect for those who have short attention spans! The channel offers enough videos to keep students busy for an extended period.
Lessons from a company called the Voice of America (VOA) vary from topics about the weather, movies, news, and US traditions. The videos are well-polished and planned according to what you need to learn. There is also a prominent playlist called English in a Minute, where you can find videos about common English expressions.
Top Tips on How to Start and Grow a Successful YouTube Channel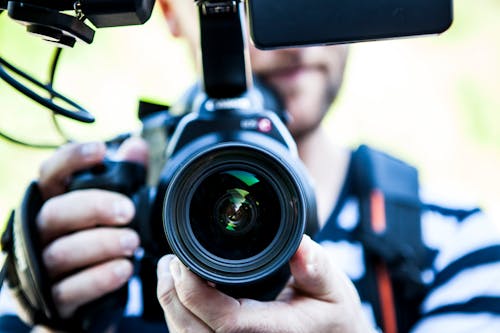 Known as the second largest search engine next to Google, YouTube is the platform where you can show your content to the global audience. If you're one of the people who want to be the next content creator, then better make sure to follow these tips on how to start and grow a successful YouTube channel.
1. Decide on the purpose of your channel.
Is your channel for educational purposes? Is it meant for gaming, showing your hobby, or promoting your business? Whatever purpose your channel may serve, it is vital to know the objectives of your channel. Choose something you are passionate about. You'll be making videos about it for a long time, so better to stick to the things you love. If you don't, you will probably grow tired of it, and your subscribers will also get bored, too. This will determine the content and niche that you will focus on. A channel that has a clear vision indeed has the higher chance of gaining more subscribers.
2. Choose your audience.
First and foremost, the audience is the foundation of your channel. You can't have a successful YouTube channel if you don't have viewers. To make quality content, you should know first who your target audience is. Focus on the audience who are actually active. Furthermore, take time to research about potential audience reach, and formulate strategies that will suit them.
3. Use "clickable" thumbnails.
Since YouTube has millions of users daily, it can be quite challenging to stand out. What good is a video if it has fantastic content but no views? Create vivid thumbnails to grab the audience's attention. The thumbnail is the first thing the viewers will see, which means it is the primary factor to persuade users to click your video. It is essential that your thumbnail actually portrays what the video is all about. Never use a thumbnail for clickbait! You can also level up your channel by using your thumbnail design. This will significantly help to differentiate yourself from others with standard, plain thumbnails.
4. Increase your uploads.
If you think you can grow your channel with the use of only one video, then you're on the wrong side of the tracks. To gain subscribers, you need to upload videos regularly, even at least once a week. Keep your viewers updated. When the audience get good content, they are more likely to subscribe and come back to watch more videos. Gaining engagements using quality and regular content will give your channel the boost it needs.
5. Join the YouTube Community.
Let's face it, the comments section is usually where people call the "first" shots. It lacks any attempt to have a personal conversation between the creator and subscribers. This is where the YouTube Community tab comes to light. YouTube offers a feature called YouTube Community tab that allows content creators to interact with their audience beyond their videos. Your content on the tab is for supporting your channel in between video uploads. Just like your Facebook page, you can use this tab to post updates, start polls, ask questions to your subscribers, and more. This would allow you to get feedback and share your interests with other users.
6. Keep the title and video introduction short.
A person's attention span is short. If they will be watching lengthy opening credits, they would probably lose interest and leave the video. Your audience doesn't want to watch long introductions every time they click your video. Make it a habit to keep your titles and credits short but catchy.
7. Do a giveaway.
Who wouldn't want free stuff, right? Choose a giveaway that is catered toward your chosen audience. If you are a gaming channel, then give out things related to gaming like mouse and keyboard. It has to be something good enough to draw a lot of attention from your viewers. When you're hosting a giveaway, encourage your viewers to click the notification bell, so they can be updated.
8. Make playlists.
People love to sit back and binge watch videos. Many successful YouTubers have countless video series that garner a lot of views daily. Playlists also provide ease for viewers to search through your videos. They also offer viewer retention. Audience retention is a primary factor to consider when you're growing a channel. By creating a playlist from well-performing videos with quality content, you can attract new viewers and stand out from others in your niche.
9. Collaborate with other content creators.
Collaboration works. It doubles or even triples the audience. Look for creators in the same niche to cross promote your YouTube channel. By collaborating with others, both sets of audiences are introduced to new content. Furthermore, it will generate traffic that will increase the number of your subscribers dramatically. Speed up the growth by working with other creators!
10. Promote.
Everyone has a social media account. Spread the word! Put your accounts to use by promoting your channel. When promotion on YouTube is combined with other online platforms, it significantly boosts visibility. Share updates on your social accounts, and make sure to include links in captions. You can also post video teasers to stimulate curiosity among your followers.
YouTube is the giant when it comes to video hosting platforms. If you want to broaden your outreach to the million users, YouTube is the place to be. You're new to the game, and surely, these tips on how to start and grow a successful YouTube channel will pave the way for you to be the next viral creator.