Do you want to assess your proficiency in the English language? Here are the different English language proficiency levels and their comprehensive descriptions. 
If you are an EFL or ESL student, you surely want to determine your English proficiency level. However, you can't just grade yourself based on what your friends tell you based on what you know. There are specific standards that English experts and organizations established a long time ago. Knowing exactly where you are in your English learning journey can help you establish a clear plan on how you will learn the language and what you need to do to achieve your goals. 
Read on and find out if you are at the beginner's level or already at the peak of your language learning journey. 
English Language Proficiency Levels:
 Are You a Beginner, or Are You a Master?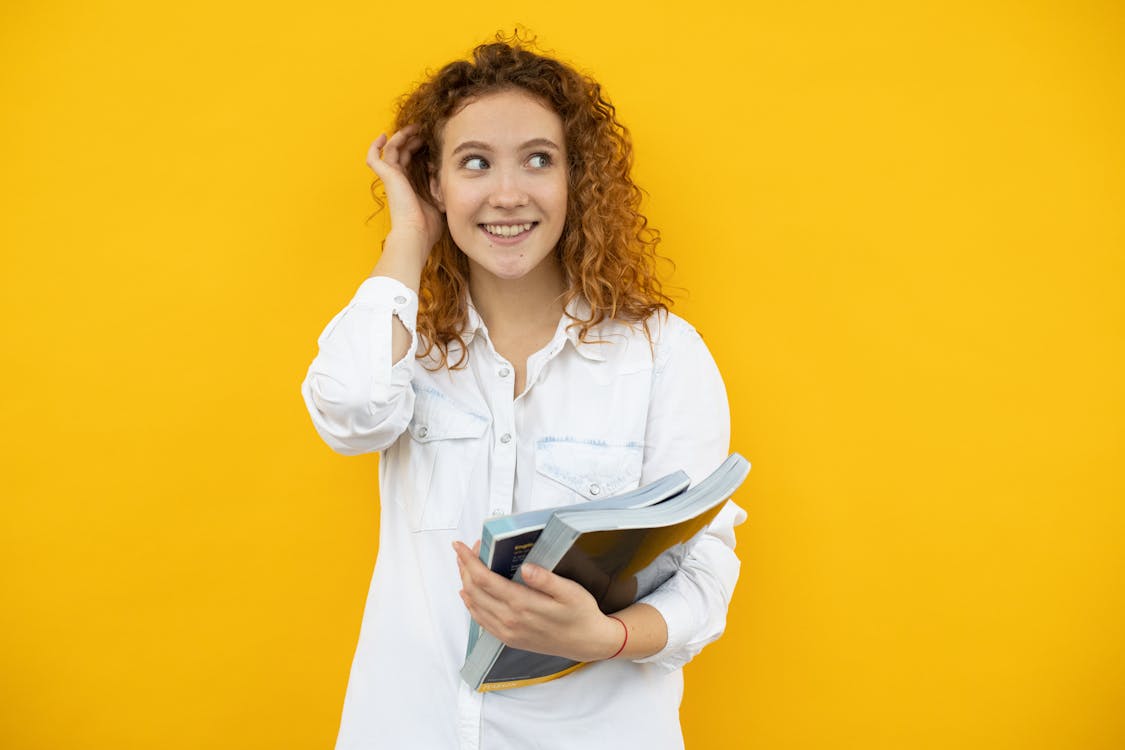 When someone asks you about your skills in using the English language, can you answer with confidence? Can you say you are fluent? Or, do you ever wonder what "fluent" means? In this post, we will discuss the known English language levels used to test the skills of ESL and EFL learners. 
A1 Level (Beginner)
At the A1 level of English language proficiency, learners have minimal knowledge of the language and can only manage basic everyday situations using commonly-used vocabulary and expressions. It means you can still go to foreign places where English is widely used, such as Australia, the United States, and the UK. Indeed, you would need to depend on language translation apps or Google most of the time. However, you can speak English slowly and pause many times while you are searching for the right word. It's pretty tricky to hold a long conversation with native English speakers; however, you can still get by using common sense. 
A2 Level (Pre-Intermediate)
The A2 level is also known as the "elementary" level. ESL and EFL learners at this level can hold small talks and express their opinions. However, it is usually done in the most basic manner and on topics that are usual or ordinary. At this level, you are likely practicing your past and future tenses. You can also speak to a fluent or native English speaker but not for a long time, primarily short phrases and sentences.
Furthermore, if you are on an A2 level, you have a working vocabulary that consists of 1500 words on average. Plus, you have a robust understanding of basic grammar. If you are about to take the Cambridge examination for the A2 level, you would need around 200 hours of English lessons to pass the test. 
B1 Level (Intermediate)
Though consecutive in the English language proficiency level standard, there is a considerable gap between A2 and B1. When you're a B2 learner, it means that you have already mustered enough courage to go into a foreign place without fearing language barriers. You can confidently discuss common everyday topics in English. Perhaps, you might be talking a little slow compared to native speakers. You will also encounter some difficulties, but not as often as those in the A1 and A2 levels. A B1 learner has a working vocabulary consisting of around 2500 words on average and can recall the majority of them without difficulty. According to experts, to pass the Cambridge examination for this level, you would need around 400 hours of English lessons. 
B2 Level (Upper-Intermediate)
ESL and EFL learners at the B2 level are known to have a basic English fluency grasp. If you've already reached this far, you are confident in listening, reading, writing, and speaking English. With this skill level, you feel comfortable in the company of fluent English speakers. You can go to English-speaking schools, colleges, and workplaces. When it comes to sentence structures, you can easily construct compound and complex sentences. B2 level also defines your ability to speak and sound naturally. Although your speaking speed might not be as fast as those native speakers, you can already imitate their accents. When it comes to working vocabulary, you can boast around 4000 words that you can remember quickly. 
C1 Level (Advanced)
This level pertains to ESL and EFL learners who are already confident in their listening, reading, writing, and speaking English skills. If you are at this level, you find yourself at ease in the company of native English speakers. You can understand complex topics and hold English conversations even on unfamiliar topics. Though not as equally fast as fluent users, your English sounds natural and sometimes comes with an accent. You can also create and deliver technical speeches or write content for a thesis and other complicated topics.
Moreover, you can understand the language wherever you are. According to standard guidelines, your working vocabulary consists of around 8000 words. You will need approximately 800 hours of preparation and English lessons if you want to nail the Cambridge examination for this level.
C2 Level (Mastery)
C2 proficiency, also known as the mastery level, is the ultimate goal of many EFL and ESL students who aim for language fluency. Experts consider C2 as the highest level or the mountain's peak. This level implies you are on the same level as the native speakers and have full control and confidence in using the English language. As a C2, you have no trouble discussing any topic in English; you can read and understand English media without any pauses or barriers. You also find it easy to connect with others may it be in a professional or academic setting. As the experts say, EFL and ESL learners have a working vocabulary of around 16000 words in this mastery level. You'll need about 1200 hours of English lessons to pass the Cambridge examination for this prestigious level. 
English Proficiency Objectives: It's All About Discipline and Dedication
The English language levels we have discussed are set forth by the CEFR, which is an excellent tool for language assessment and determining your language skills, and language proficiency test scores. However, keep in mind that the numbers mentioned in each level, as well as the vocabulary size, are based on averages. In the end, your journey will depend on how much effort and dedication you exert in learning English. And of course, how much time you spend enhancing your skills. 
Here's a key takeaway. Whatever level you are at right now, remind yourself that learning the English language will take time. It would help if you also had a careful plan. Check your resources and find out which are the most effective tools for you. And remember, do not ever compare yourself with others. You might be slower or quicker than most EFL and ESL learners, but it doesn't mean you won't get there.