Do you often pronounce complex English words wrong? Here are English pronunciation apps for ESL learners that can help you out.
It could be embarrassing to discover that you've been mispronouncing an English word, especially if no one around you even bothered to tell you that you're wrong. You would only realize your mistake once a native English speaker pronounces the word, and you're like, "oh, I've been saying it wrong all my life!" The only consolation is, everyone makes mistakes, and there is always room for improvement.
Read on and find out the tools that can help you improve your English pronunciation with the least hassle on your end.
English Pronunciation
Apps for ESL
Learners:
Language Learning Apps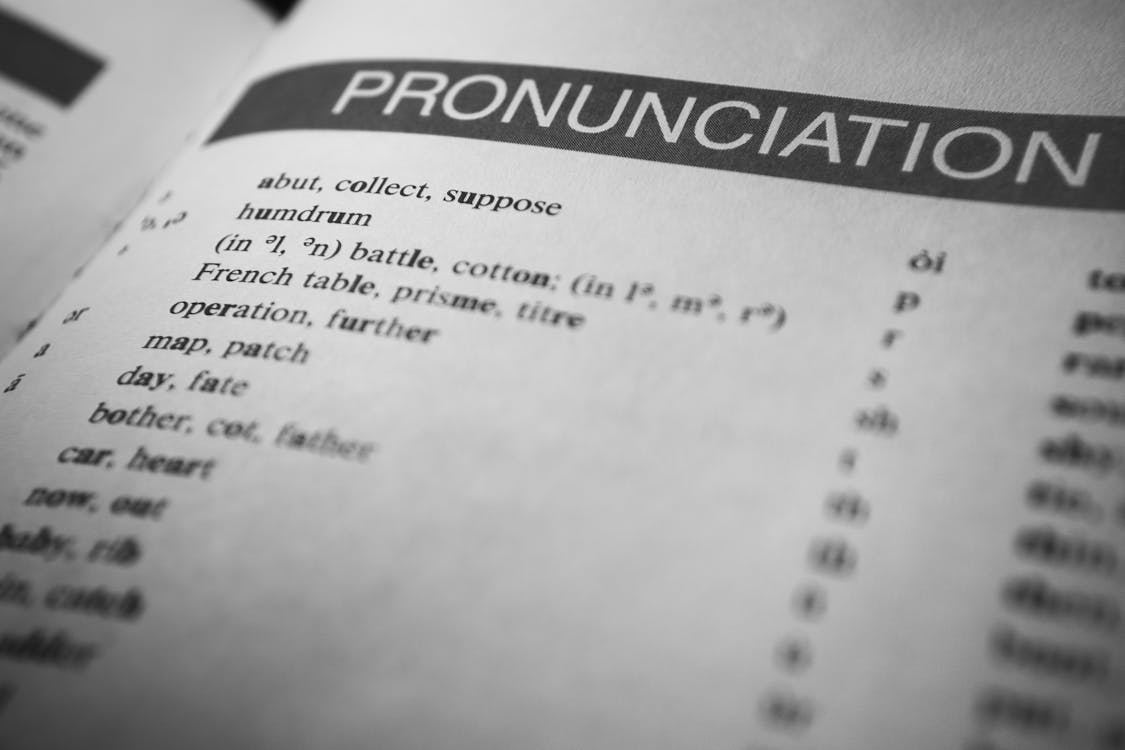 Native English speakers have been using the language all their lives, and yet, sometimes, they can also mispronounce a word. How much more if you are just an ESL student trying to improve your grasp of the language? You don't have to feel shy or embarrassed if you mispronounced a word. However, once you have realized that you are wrong, you should accept your mistake and use the correct pronunciation instead of sticking to it. The problem is, is it not every day that you would have a chance to speak to a native speaker unless you have relocated to a native English-speaking country, right? Fortunately, there are English pronunciation apps that you can use anytime and anywhere you are.
Check the list to find out what app suits you the best.
ELSA Speak
Isn't it cool to have a handy English tutor that can point out your pronunciation mistakes and help you improve your accent in the process? Well, ELSA Speak is an application designed to improve your American English skills. It comes with speech recognition technology that teaches you how to pronounce English words, common and complex, correctly. This app also provides its users with tips and feedback, such as how you move your tongue and lips to pronounce the word right. It also enables you to create your curriculum based on your desired topics and level of challenges. With ELSA Speak, it's like you're talking to a native English speaker at all times. There is also a section wherein you can check and track your progress.
Creativa
Creativa is an online application that offers high-quality videos for ESL learners and professionals. Its content has an entertaining approach that aims to enhance your pronunciation skills and your communication skills as a whole. You'll get easy-to-follow tips about intonation and body language. This app is mobile-responsive, both on Android and IOS.
Pronunroid
This English pronunciation app is all about fun guessing games. There are letters and symbols associated with vocal sounds. Since the approach is user-friendly, you can quickly pick up valuable tips. Soon enough, you'll learn how to look at complex words and pretty much get a good guess about their proper pronunciation. In case you are fed up with guessing the correct answer, you can always rely on the search feature and find out about the proper way to say certain word or phrases.
English Pronunciation
If you're an ESL learner struggling with specific vowel and consonant sounds, then you'll find phonetic and pronunciation practice apps to be incredibly useful tools. These apps are designed to teach you how to pronounce various sounds correctly through written guidelines and images that help you practice your tongue and jaw movements.
One such app that is particularly effective is English Pronunciation. This app allows you to check the pronunciation of individual words and provides entertaining videos that explain phonetics in a clear and student-friendly way. With English Pronunciation and other similar apps, you can improve your pronunciation skills and enhance your overall language skills.
Say It
Say It is one of those apps for ESL learners that boasts a unique learning methodology as it is particularly designed for visual learners. If you don't feel confident about evaluating your pronunciation through listening to your recorded output, then perhaps looking at your voice's visual representation might help. So, what's a visual representation? Say it generates a photo of the sound wave of your voice as you speak an English word. You can then compare the picture to the sound wave derived from a native English speaker's voice. You can slow down any recording while you are practicing the proper movement of lips and tongue. This app works with Android and IOS devices.
Sounds
Sounds is a perfect choice if you're looking for apps or ESL learning that can help improve your pronunciation skills in both American and British English. It is a pronunciation app that focuses on American and British English. You can use both features at the same time, depending on your goals. It offers unique lists of complicated English words, videos, and pronunciation quizzes that are all fun and challenging. You can also see a list of tips that you can easily follow to improve your speaking skills.
Learn English Daily
This pronunciation app intends to improve your speaking and listening skills. It features an extensive list of daily conversations created by native English speakers. Aside from learning how to pronounce words and phrases correctly, you'll also get valuable tips about grammar and vocabulary. You can even access an offline dictionary!
The above-mentioned applications are no doubt reliable and useful. However, if you want the best results in the least amount of time, you might want to consider doubling your effort.
Things You Can Do Alongside Using English Pronunciation Apps
Here are simple ways to enhance your English pronunciation and get closer to your goals the fastest way possible.
Record your speaking voice and listen to it.
Most of the time, you don't know how you sound unless you listen to a recording of your voice. Once you have chosen the best pronunciation app for your needs, record your voice and then make a comparison. It doesn't matter how many times you listen to your own voice. There is no limit anyway. Do as many times as needed to get it right.
Don't be afraid to speak.
Many ESL learners are too afraid to speak in public, especially if there are native or excellent English speakers around. There's the fear of embarrassment, yes; however, you also need feedback from people. Even if you can get corrections and tips from the apps mentioned above, it doesn't hurt to get some help from your social circles.
Don't limit yourself from learning resources.
Suppose you already have a handy pronunciation app, and you use it daily. Yes, it does help improve your skills, but you should always keep in mind to supplement the tool's features with other English content. As they say, the more exposure you have to the language, the better your skills get. So, aside from using the app, make sure to watch English TV shows and movies. It is highly recommended to follow the news as well.
Boost your learning by studying the International Phonetic Alphabet
More commonly known as IPA, this chart comes with letters and symbols with their particular sounds. Don't be afraid of repetition. Take time to know this chart by heart, and before long, you'd be able to pronounce any English word without confusion or difficulty.
Things to Remember
With the help of the recommended English pronunciation apps for ESL learners, be ready to say goodbye to the tension and anxiety you often feel when you're about to engage in English conversations. However, during the process of learning, keep in mind not to be too hard on yourself. Do not be afraid of making mistakes, as this attitude can hold you back from achieving progress. Just bear in mind that with consistent effort and the right tools, you can improve your pronunciation skills.