Are you seeking English movies on Netflix to enhance your language skills? Wondering if Netflix is beneficial for learning English? Curious about the best movies to improve English? Look no further! We've compiled a list of the top 10 Netflix movies and TV shows that will undoubtedly elevate your English proficiency.
You will learn English fast by watching something you enjoy. Which English movies on Netflix should you watch for language improvement? Your emotional responses create stronger memories, so anything which arouses your emotions will work well. You should also be comfortable with the skill level of the show/movie. For example, Friends is a good drama to learn casual and simple English with comedy to make you laugh. Read on to discover some of the best movies and shows on Netflix that can help you improve your English language skill.
Netflix Movies to Improve English Skills: Get Your Popcorn Ready!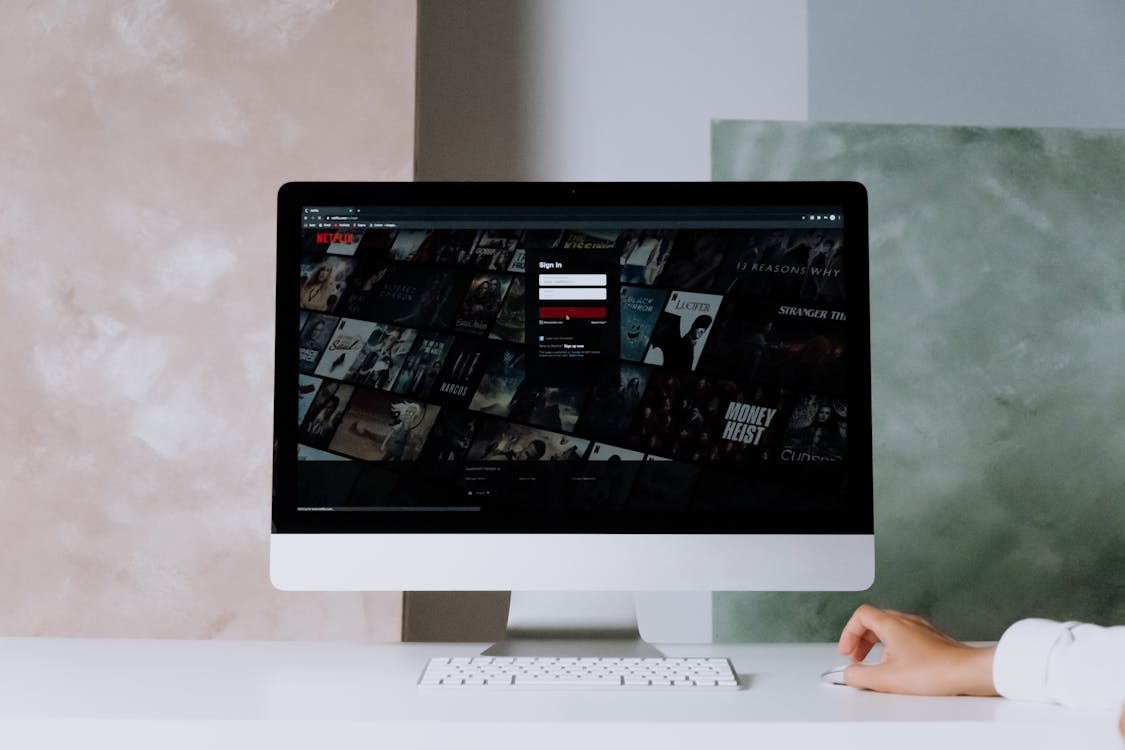 In this time when most people tend to stay indoors, the surge in the number of Netflix subscribers is global news. This may not come as a surprise since this streaming service offers award-winning TV shows and movies, with some of the biggest names on the big screen. And the good thing for English learners is, most of them are in English. So, if you're a Netflix viewer, you can find ways to maximize your benefits from this movie streaming service.
Before picking out what English movies on Netflix to watch, here's a piece of trivia for you. Did you know that the leader of Bangtan Sonyeondan, a group of Korean artists widely known as BTS, learned English through watching a sitcom on Netflix? In one of their guest appearances on The Ellen DeGeneres Show, RM revealed that his English teacher is the famous and successful sitcom "Friends."
This bit of trivia supports the notion that once you expose yourself to English movies and shows, you soon realize it's not that hard to learn English at all. However, you will need to allocate both time and dedication. And on that note, we recommend checking out what to watch on Netflix to learn English from this post!
Let's get to the point: what are the best Netflix movies to improve English skills? To begin, here's a list of the best movies to learn English with…
1. Next Gen
Next Gen is a 2018 computer-animated science fiction action film based on the online Chinese comic 7723 by Wang Nima.
It is about the beauty of an unexpected friendship between a young girl and a combat robot. 7723 is a top-secret weaponized robot who had a chance encounter with a lonely rebellious teenage girl, Mai Su. The story is set in a futuristic world that's oozing with modern technology. Because 7723 is a new robot, learning basic sentences and simple vocabulary will be shown, especially in the first half of the movie.
2. The Guernsey Literary and

Potato Peel Pie Society
Do you like emotional drama? Released in 2018, The Guernsey Literary and Potato Peel Pie Society is a dramatic film filled with history and romance. Although the movie is fictional, the director made it a point to show actual events in Guernsey after the German occupation there during World War II.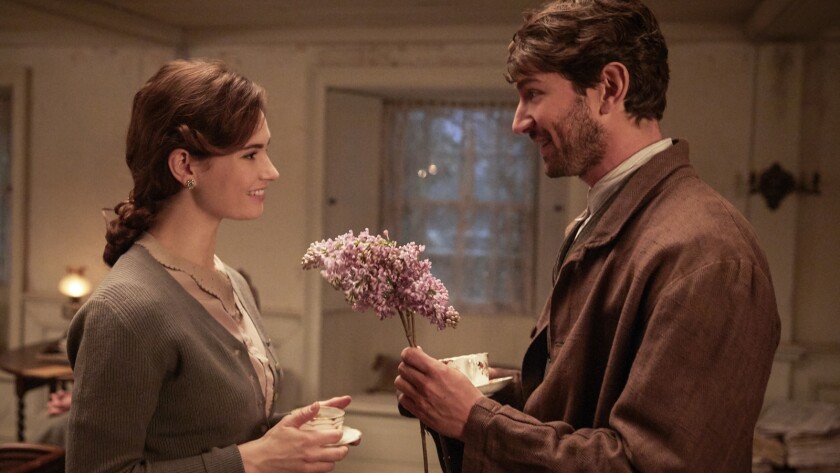 The story revolves around Juliet, who is portrayed by the actress Lily James. Juliet, a writer from London, discovers the secret behind the formation of a literary club on the island of Guernsey. After forming an unexpected bond with the island's residents, she decided to write a book about their experiences during the world war.
This English movie on Netflix will make the listeners appreciate a variety of British accents. Additionally, there is also a book that you can read if you get hooked on the film. You can also visit Guernsey to experience the Guernsey Literary Potato Peel Pie Tour to find out more about the locations and events that inspired the film's creators.
3. Enola Holmes
If you are a mystery film enthusiast, then we highly recommend this English movie on Netflix to you. Enola Holmes is a 2020 mystery film based on the first book in the fiction series "Enola Holmes" by Nancy Springer. If you consider yourself a geek or a social outsider, you'll feel a sense of familiarity with the main character.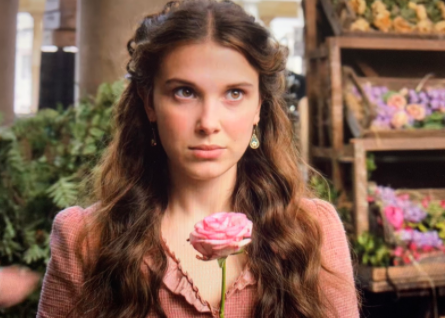 This is the teenage sister of the infamous Sherlock Holmes, Enola. The story is about Enola traveling to London in search of her missing mother. However, she ends up on a thrilling adventure, solving mysteries and outsmarting her brother, all while helping a runaway lord.
This movie is full of adjectives that will make you sound like a true English native, and is a great way to encounter British forms of English. Learning the high-level vocabulary from Enola Holmes will also make you sound more educated and advanced.
4. Irreplaceable You
Romance. Comedy. Drama. A set of genres that could give you one of the best movie-watching experiences of all time. Irreplaceable You is a film that would surely bring you on a roller-coaster ride of emotions.
Released in 2018, Irreplaceable You is a film about best friends Abbie and Sam. Childhood best friends turned fiancée – a good story, right? However, their lives started crashing when Abbie is given a terminal cancer diagnosis.
Unlike the majority of romance-comedy drama, Irreplaceable You is not based on a true story. However, you might need an entire box of tissues for this one. Aside from its storyline, language learners would love this movie because the cast speaks English clearly. Furthermore, you would be exposed to the American Accent and would also introduce you to some medical vocabulary.
5. To All the Boys I've Loved Before
One of the genres that would never fail to satisfy a film buff is teen love drama. Those fluttering feelings that the cast of this movie show would surely bring butterflies to your stomach. To All the Boys I've Loved Before is a 2018 teen drama about Lara Jean's secret love letters, which are exposed.
This mistake has then become the catalyst on her roller coaster love life. It is the first installment of Jenny Han's novel of the same title. You can enjoy the story in three parts, meaning there are another two sequels to watch. The sequels are entitled To All the Boys: P.S. I Still Love You (2020) and To All the Boys: Always and Forever
This English movie on Netflix can help you build your vocabulary by learning new sentences or words used by teenagers. It will also introduce you to American school university culture and some cultural references from South Korea, the protagonist's home.
6. Marriage Story
A movie nominated for six Academy Awards, the Oscars speaks for itself. Marriage Story is a 2019 British-American drama film that stars Scarlett Johansson and Adam Driver. It follows a married couple, an actress, and a stage director going through a coast-to-coast divorce proceeding.
Finding love in a hopeless place is the main theme of the story. Although not autobiographical or true to life, Director Noah Baumbach shares that the story itself is personal and has a true distinction in life.
It is easy to empathize with this movie because of its relatable plot. This fact makes it easier to learn English through the dialogues involved. Having an actress and a stage director as the center of the story gives the viewers a chance to add life and movie-related words to their vocabulary.
7. Bird Box
Seriously, who does not know this epic movie that has the one and only Sandra Bullock as the main cast member? Birdbox is a 2018 American post-apocalyptic thriller movie that exploded onto the scene as one of the first Netflix-developed blockbusters.
The film follows Malorie Hayes as she tries to protect herself and two children from terrifying unknown entities, pushing people who look at them to commit suicide.
The movie lives up to its genre – horror, and thriller. However, behind these genres is the fact that Birdbox screams something that could be portrayed in our lives. Taking risks, focusing, and ignoring the things that can distract you are just some of the lessons that viewers can get from this movie.
If your sole purpose of watching movies is to learn English, we recommend watching Bird Box at a later date, when you're already at an advanced level. According to write-ups, the level of English difficulty is not for beginners.
8. The Irishman
Gangster or mafia-themed movies are some of the most popular and well-regarded movies in the world. The next movie featured here is The Irishman, also known as I Heard You Paint Houses from its nonfiction book counterpart. It is a 2019 American epic crime film about a truck driver (Frank Sheeran).
Sheeran becomes a hitman involved with a mobster after working for the powerful Teamster.
This drama screams mafia and organized crime fiction concepts. It could also be considered a biography of the main character. Like other books turned movies, Irishman is a film where you could learn something through the dialogue. The format of the movie shifts between eras, using dialogue voice-over to make seamless time jumps. This structure enables English learners to be attentive and understand the usage of the language in daily conversations. In addition, this film would help you learn narrative tenses and how to link ideas when telling stories from the past.
9. The White Tiger
It is 2021. The stigma of learning English only through films produced by English-speaking countries should be removed. The White Tiger movie proves that.
This 2021 drama film which is an adaptation of Aravind Adiga's 2008 novel of the same name, is about an ambitious driver, Balram (Adarsh Gourav). He comes from a poor Indian village and uses his wit and cunning to escape poverty. He then rises to the top as an entrepreneur—a true representation of rags to riches. This inspirational film displays the Indian culture and helps you appreciate the beauty of the Indian language and its unique English accent.
10. Eurovision Song Contest: The Story of Fire Saga
Do you love music? This next movie is a 2020 American musical comedy film that will knock you off your feet. Eurovision Song Contest: The Story of Fire Saga is a film scheduled to be released to coincide with the Eurovision Song Contest 2020. Yet, Covid-19 prevented the contest from happening.
The film was then released a month later, on June 26. Any dream worth having is a dream worth fighting for – this is the main theme of the story. It centers around the aspiring musicians, Lars and Singrit, who are chosen to represent their country at the world's biggest song competition. This film will make you realize that determination is everything.
Every song portrays a message, and it will help you learn and appreciate a significant aspect of European culture.
So there you have it, at least a good mix of movies to get you started, and perhaps the best movies for learning English. Does this answer your query on what to watch on Netflix to Improve your English? Yes? Great! But wait! There's more, much more…
What to Watch on Netflix to Improve English: Ready for a Marathon?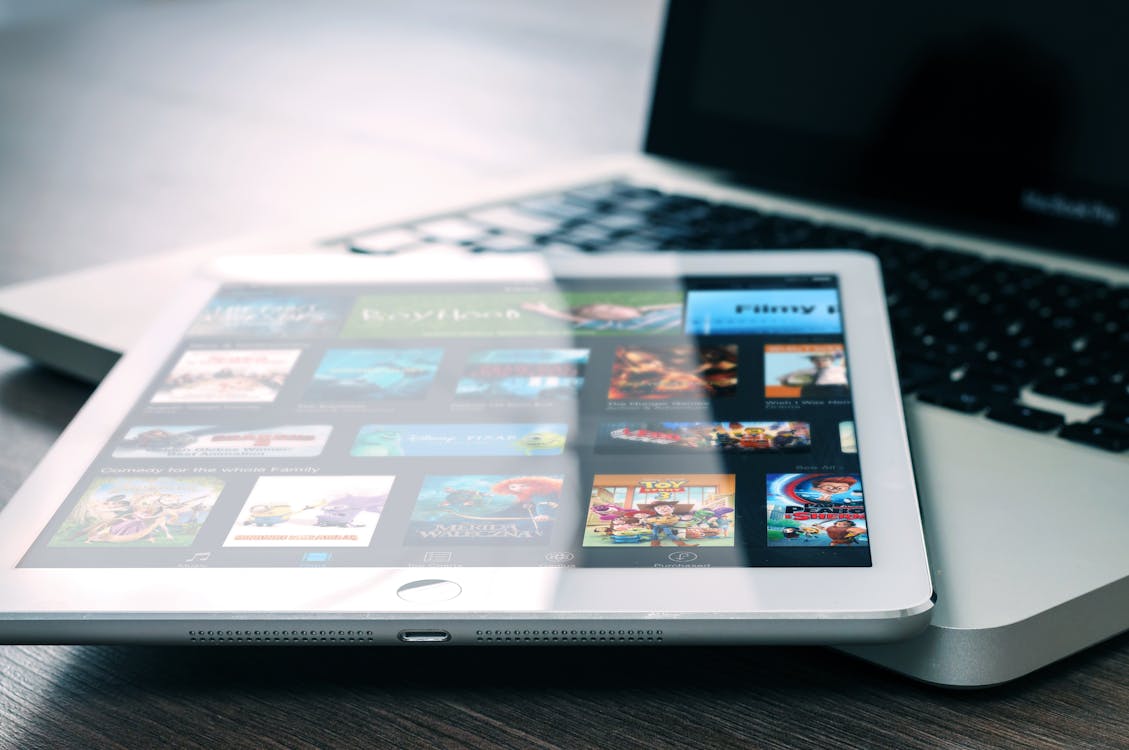 Now that we have already covered the topic of Netflix movies to improve English, let's now shift our focus to Netflix television series. The platform flaunts award-winning TV series that portray different stories and bring various life lessons. Of course, let's not forget that these films can also help you improve your skills in the English language. So, let's take a look at the top shows and English movies on Netflix that would make your time worthwhile.
1. The Big Bang Theory
This is probably one of the most famous American sitcoms (situational comedy) in history. The story revolves around four brilliant but socially inept scientists (Sheldon, Leonard, Raj, and Howard) and their totally opposite neighbor (Penny), who introduced them to the world outside of science. Aside from the fact that it never failed to make the audience burst into laughter, it's also a great avenue to learn English.
With 12 episodes aired, the show used an informal tone within the characters' conversations. Furthermore, it featured the usual expressions and cultural references. Well, since the main characters were scientists, expect to hear a lot of brain-cracking scientific jargon.
Nevertheless, The Big Bang Theory tops this list because it is best to learn English while having fun.
2. Black Mirror
Delve deeper into the dark side of technological advancements with Black Mirror. This is one of Netflix's finest Sci-Fi (scientific fiction) series. Winning an Emmy award for Outstanding Television Movie, Black Mirror brought forward prominent episodes with unique issues. Including Artificial Intelligence, social media chaos, and the like.
With thought-provoking episodes delving into Artificial Intelligence, social media mayhem, and more, this exceptional Sci-Fi anthology not only captivates but also provides an excellent platform for language practice. The dialogues within the characters were easy to understand, considering that this is a Sci-Fi series.
Black Mirror is a must-watch Netflix show. Try one of its episodes called Bandersnatch – the true definition of interactive.
3. 13 Reasons Why
Being one of the most sought-after teenage dramas on Netflix, 13 Reasons Why brings a ton of suspense and emotion to the table. The story follows teenager Clay Jensen when he found a mysterious box with his name written on it. Inside he discovers cassette tapes recorded by Hannah Baker—his classmate and crush—who tragically committed suicide two weeks earlier.
Despite the uncanny plot, 13 Reasons Why is great for English learners. The emotional value of every discourse contributes to the improvement of the grammatical tone. Thus, effective communication.
4. Sherlock
Who would've thought that the story of a famous detective makes an excellent show for English learners? Sherlock is a fantastic show with an incomparable story. Sherlock introduces British English to its viewers, including the usual expressions and cultural indications.
The show simplified the English language in places without overdoing it. Besides, its book collection, "Sherlock Holmes," Is used holistically in schools in the United Kingdom.
5. Our Planet
This Emmy award-winning documentary takes its viewers to the diversity of nature and its extremities. Therefore, making it one of the best shows to learn the English language. The show uses a plain and simple tone. Our Planet is a remarkable eye-opener that opens doors for English learners to improve their vocabulary.
6. House of Cards
If you are interested in politics, then House of Cards is for you. This American political thriller is based on the 1989 novel of the same name. Released in 2013, it became the first-ever TV series produced by a studio for Netflix. It realistically depicts the world of American politics. The series revolves around greed, corruption, unquenchable ambition, and backstage games.
Frank Wood, the ambitious Democrat politician, is portrayed by Kevin Spacey. The sixth and final season of the show was released in 2018.
Many critics have reviewed that this US TV show serves as an excellent avenue for learning English. The conversation uses a mix of everyday speech and more complicated political jargon.
7. The Crown
Do you have a keen interest in historical dramas, especially if it is about the life of the Queen of England? If so, then try The Crown. The Crown covers the true-to-life journey of Queen Elizabeth II –from her marriage to the Duke of Edinburgh, Philip, and her reign. Peter Morgan developed this series from his drama film, The Queen, and his stage play, The Audience.
The show will heavily introduce you to British Culture. Throughout the series, you'll encounter different actors portraying one character to account for the aging process in each period. Its latest season was released on Netflix last November 2020. The next installation, The Crown season 5, is expected to arrive on Netflix in 2022.
The acting in this series is as classy as the super-posh British accents. Furthermore, despite the heavy accent, the Queen's English is easy to understand. You can pick up impressive formal language perfect for professional or academic purposes.
8. Grey's Anatomy
Let us now delve into the world of medical drama. Although fictitious, the viewers have grown to love the series due to its way of portraying people's lives in the medical field. This story focuses on the lives of surgical interns, residents, and attendants as they develop into seasoned doctors—all these while balancing personal and professional relationships. The show's title is an allusion to a classic human anatomy textbook entitled Gray's Anatomy. Binge watchers interested in this field would enjoy it because every episode tackles different medical issues.
The different relationships and one-on-one dialogue between various characters in the series are excellent for learning the language. It guarantees viewers an abundance of medical vocabulary as well as phrases for interpersonal communication. Furthermore, it is a great show for learning commonly used English idioms.
However, due to the complexity of languages in some episodes, this show is highly recommended for advanced English learners. Unlike other shows, people in the medical industry can vouch that Grey's Anatomy uses exact medical English terms.
9. Breaking Bad
A series will not have any awards if it does not excel, right? Well, Breaking Bad had won Emmys and Golden Globes for Outstanding Drama and Best Drama Series.
This American neo-Western crime drama is about a chemistry teacher, Walter White. He produces meth to raise funds to be spent on his medical care for his terminal illness. It consists of five seasons, with a total of 62 episodes.
The most notable moment in this series is the main character's transition from being a model professor to a mysterious and prominent drug lord. The first season received positive reviews, and the following ones have acquired universal acclaim. This show created a record for the most-watched series finale of all time.
The series is completed with a gripping storyline complemented by the stunning performances of the entire cast. Each dialogue varies from simple discussions to complex scientific and business talks. The show also moves at a relatively slow pace, so it will be easy for new learners to catch up. A bonus lesson in watching this series is the chance to gain knowledge in the Spanish Language!
10. Friends
'How you doin'?' If you are familiar with this iconic line, then surely you had some of the best laughs in this world. This TV series is undoubtedly one of the best shows ever produced in the comedy niche. Fans and critics alike considered Friends as the starter packs for the rest of the world to American TV. Twenty-six years on air, who could doubt this show's fantastic quality?
Friends tell the story of six friends from New York –Monica, Phoebe, Rachel, Chandler, Joey and, Ross. The scenes are almost true to life, and you would feel as if you experience them in one way or another. Since the series highlights the characters' everyday life, you would surely appreciate the light conversations and straightforward vocabulary.
https://www.youtube.com/watch?v=hDNNmeeJs1Q
Tips and Tricks for Optimizing Your Netflix Experience
A Netflix subscription does not mean immediate expertise of the platform. At least 75% of the subscribers are unaware that there are other helpful features within the application – some of which are hidden. Movie recommendations, additional tabs, and others are just a few of the most common things that people see in it. It's a great way to learn English on Netflix for free!
Let us know more about some of the unbeknownst mechanisms within Netflix.
1. Binge Netflix Originals for free
This particularly sounds good for people who do not have an account with Netflix. There is a "Watch Free" collection that offers several movies and shows that people can watch without subscribing to them. Well, consider this a teaser to those who are yet to open an account with them. Furthermore, it is a great way of opening up their platform to the world without any cost. Hence, if the viewers' experiences are defined then they should get more to subscribe.
Take note that for series and shows, only the first episode is available. To continue watching the entire thing, an account is required.
2. Customizing the Subtitles
99% of Netflix patrons are already aware that subtitles are available. But, even the craziest Breaking Bad fanatics may not know that viewers can alter the default subtitle's font, size, color, and more! Thus, personalizing the captions adds a variety of effects to the viewers.
3. Create Different Profiles to Organize Your Programming
If you are sharing your Netflix account with your families, friends, and colleagues, better yet create profiles for them. This ensures that you still have your privacy. Let's face it – there are movies and shows that we don't want others to see from our list. Plus, doing so will also give them the same thing. It's a harmonious cycle at the end of the day.
On the other hand, if you're the only one using the account, then create profiles based on the genre of shows that you watch. For instance, you can create three sets of profiles: one for horror films, another for comedy shows, and the last for action series.
4. Say Goodbye to Streamer's Neck
Binge-watching can cause serious neck problems for most people. Worse, it leads to an injury called "streamer's neck" or also known as a stiff neck. The streamer's neck occurs when a person has not moved his neck for a long time due to streaming content. Let's be real, most of us experienced this already. Moreover, the streamer's neck usually happens when we binge-watch in bed, or when lying down.
A Chrome extension called "Netflix Flip" is becoming very popular. It flips the image 90 degrees, which makes watching easier! If you have one installed, there is no need to hold your phone while you watch on your cozy couch or turn your head sidewards.
5. Computer Shortcuts are Available
If you stream using your laptops or computers, this might be helpful. There are a few notable keyboard shortcuts specific to Netflix. Let's take a look:
F – Full Screen
Esc – End Full Screen
PgDn – Pause
PgUp – Play
Spacebar – Pause and Play
Shift + Right Arrow – Fast Forward
Shift + Left Arrow – Rewind
M – Mute
6. HD for the Win
Studies show that the majority of Netflix users who are subscribed to an HD account do not use them. This is one of the most common advantages that they miss – probably because they are too excited to binge-watch their favourite shows. But, it is always a must to utilize what we pay for. Additionally, turning on HD or Ultra HD can optimize your streaming experience. To do so, go to Settings and toggle the quality to High.
7. Delete Viewing History
Come on. We all want this, and there's nobody who can tell anyone that they are not erasing their history. We do it everywhere – on our Facebook accounts, YouTube search, or even our browsers. To delete your viewing history, go to your Account > Click your Profile Menu > Viewing Activity. From here, you will see everything you watched chronologically.
8. Download movies and shows for offline use
Isn't it great? Shows and English movies on Netflix can be streamed even if you are not connected to the internet. Download your favorite shows for offline bingeing by clicking on the download icon located at the lower right portion of the title. Moreover, do not forget to save some space on your device though because downloading movies requires a lot from it.
9. Sign out from all devices
If you are uncertain about the people who are using your account, especially if you have given your password to several, might as well release the Kraken. Kidding aside, you can sign out from all devices by going to My Account > Sign out from all devices. Then, you can change your password to ensure that no one else can sign back in without your permission.
10. Netflix Category Code Bible
Have you ever had a hard time searching for a show? Use the Netflix Category Code Bible to find everything on point. These are secret genre codes that most of us do not know. Furthermore, the codes allow users to filter searches into certain classifications.
Since there are more or less 6, 000 titles on Netflix, it is usually super hard to locate shows. Thanks to the Category Codes, it is now easier to find any movie.
Here are the general genre categories:
Action & Adventure (1365)
Anime (7424)
Children & Family (783)
Classic (31574)
Comedies (6548)
Documentaries (6839)
Dramas (5763)
Horror (8711)
Music (1701)
Romantic (8883)
Sci-fi & Fantasy (1492)
Sports (4370)
Thrillers (8933)
TV Shows (83)
Check the full list of categories that will surely make your day.
Unfortunately, the category codes do not work on mobile. The best way to utilize these codes is via computer or laptop.
11. Binge-watch with Super Netflix
Streaming via Chrome is now a blast! You can download an extension called Super Netflix that allows you to choose the video streaming quality instead of Netflix doing it. Hence, you can select the best video quality. Why settle for less, right? Also, Super Netflix automatically skips the intros on TV shows and enhances video colours and brightness.
12. No Netflix Originals?
Netflix is famous globally because of the masterful movies and shows that they produce. However, not everyone is a fan – even some of their subscribers. There is an extension in Chrome that removes all Netflix Originals from your home screen. Therefore, leaving everything else displayed. Just exactly as the name suggests, right?
13. Never Ending Netflix
The Never Ending Netflix extension allows you to skip title sequences, automatically play the next episode, always watch credits, hide auto-play promoted videos, remove the "Are you still watching?" prompt, and hide download content. This extension is perfect for watching long TV series and shows.
14. FindFlix: Netflix Secret Category Finder
Are you looking for something specific? FindFlix gets you covered! This Chrome extension allows you to quickly find shows and movies that you are looking for. You can be very particular with FindFlix. For example, search for Action Movies starring Tom Cruise. FindFlix gives you a hassle-free search experience.
15. Ratings are everything
If you want to watch high-rated movies without exhausting your time, Enhancer for Netflix gets you to where you want in no time! This extension also works with other platforms such as Crunchyroll and Hulu. Here are some of its features:
Enhanced web interface with SIMKL\IMDB\MAL ratings, trailers, and year info.
Super Browse more than 27000 Netflix Secret Categories in a separate menu.
Search and save to favourites Secret Categories.
Contains a new "Add reaction" or "5 reactions" button that you can click on when hovering over the shows and movies that opens a way to read reviews and comments, add your own, and rate the show and movie that you watched.
Sync all your TV and mobile watch history.
Let it Float
Do you want to watch a show, but working on something? Worry no more because Helium is the ultimate definition of dovetailing!
Additional Tips for Netflix Subscribers Who Are Also English Students
As an English learner, it's good that there's always something we could do to be better. You can try the following suggestions while watching the top Netflix shows and movies to improve English skills.
1.
Start Short and Build Up
It is highly recommended, especially to those whose English vocabulary is next to nothing, to start based on your level. You could start with some movies or series with shorter episodes. This tactic allows you to build up your vocabulary and listening comprehension gradually. If you think you're ready to take the next challenge, you can always watch series and English movies on Netflix with greater difficulties.
2.
Watch with the Subtitles On
Choosing a subtitle in the English language is not compulsory. Most shows and English movies on Netflix can be enjoyed with different subtitles. You can always start with the language you are comfortable with the most. If you think that you're already on an intermediate level, go with the English subtitles. Do this until you can watch TV shows and English movies on Netflix without relying on subtitles.
3.
Rewatch Parts You Don't Understand
Don't hesitate to rewind what you are watching. This tip is especially true if you are currently into movies or series that are pretty difficult to comprehend. You can rewatch a specific part after it is shown, or you can watch the episode again. Although it may be tedious, it could still help you develop your comprehension skills in the long run.
4.
Jot Down Notes
Remember that one of your goals is to learn English. To better retain a piece of new knowledge, you can consider pausing the video and writing a new word or phrase that intrigues you. You can always open an application to search what is the meaning or the context of that word.
5.
Practice Speaking
Aside from learning excellent vocabulary, you could also learn how to use the English language in day-by-day dialogues. Listen to a sentence and consider how you can use it in your conversations with other people. You can record yourself to check your pronunciation as well as your progress. Interacting with people whose first language is English or with those who are also trying to learn the language is a highly recommended tip.
6. Do Not Forget to Rest
It is a fact that binge-watching Netflix is one of today's current trends. However, though it may sound enticing, you should still take care of yourself to maximize the benefits of this platform.
In a 2017 study published in the Journal of Clinical Sleep Medicine, avid binge-watchers reported poor sleep quality, increased fatigue, and more insomnia symptoms. This issue could be linked to unhealthy meals and snacks and the strain on the eyes while watching.
No matter how addicting a movie or a TV series can get, always keep in mind that a binge should never last hours without any movement at all. Take regular stretch breaks or stand at healthy intervals. You can set the alarm on your phone, so you wouldn't get lost in watching.
Furthermore, set a time for watching and try to stick with it as much as possible. Remember, sleeping and taking care of your whole well-being, in general, are more important than learning English. Don't be afraid to pause if you need to –there's always another day. Learn to enjoy the feeling of anticipation. Make sure to rest your eyes. Always remember that balance is the key.
Bottom line
In this time of pandemic and lockdown, we need to do things that are considered productive as much as possible and as much as we can. But the urge to do what we want and to refresh is equally important. Using Netflix responsibly and with a specific goal can help you enjoy something without feeling bad. Have self-discipline and take pleasure and satisfaction in doing one of your guilty pleasures while gaining the benefits of learning English.
The bottom line is that Netflix offers a wide array of series, shows, and movies to improve English and enhance language fluency. However, it's important to remember that language acquisition takes time and effort. Watch responsibly, enjoy your viewing experience, and maximize the potential of your Netflix subscription.