Have you heard a famous Japanese song and wondered why some parts come in English? In this post, we'll explain the answer to the question "Why are Japanese songs in English?"
Japanese music culture is rich in heart-soothing melodies and lyrics. Elements such as nature, Japanese culture, and nostalgic events are often incorporated with it. It is especially evident in the pop music scene, including many artists who perform J-Punk and Jazzy hip hop beats. With this, Japanese Pop Music or J-Pop has hit the mainstream, with Japan's most prominent superstar artists bringing this refined musical aesthetic to influence many other genres around the world.
But why do a lot of famous Japanese singers today include lyrics in English?
In recent years, Japanese music has gained a global following, with J-pop and other genres capturing the hearts of listeners around the world. One notable feature of Japanese music is the use of English lyrics, which has become increasingly common in recent years. This phenomenon of bilingual music has led to a unique fusion of cultures, as Japanese artists incorporate English phrases and expressions into their songs. This language fusion has created a rich tapestry of musical styles and genres, reflecting a cultural exchange that extends far beyond the world of music.
In this article, we'll explore the fascinating reasons behind the use of English lyrics in Japanese songs, and how it has contributed to the growth and evolution of bilingual music.
T

op Reasons: Why Are

Japanese Songs in English

?
Listening to Japanese songs in English is a unique way to experience, as they might seem extremely random. You may think that this would be pretty uncommon since most Japanese people are not English Speakers. So, what could be the reason?
1. English is widely understood in Japan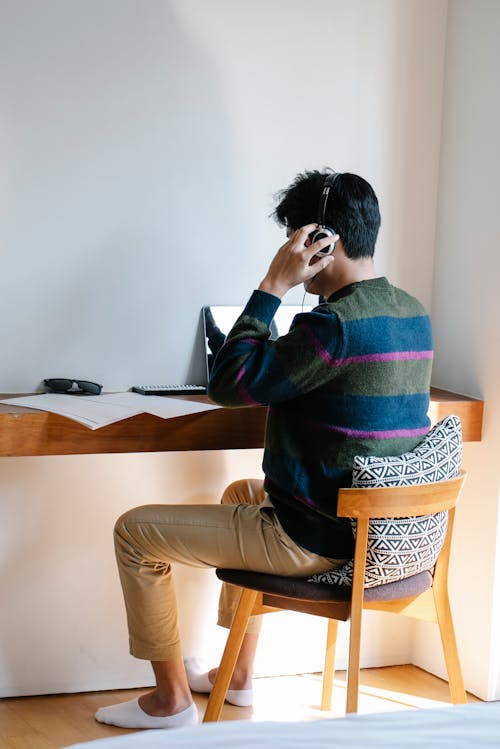 Though only a few Japanese people can speak English, learning English is compulsory in Japanese schools. Hence, most Japanese can understand English to a certain extent. This means that it is quite easy for musicians to include English words and phrases. Musicians can use English words and phrases worry-free since the audience can often understand what they want to convey. It also enables them to play on words by switching between two languages freely.
However, since Japanese audiences can understand English to a certain extent, most English phrases or sentences included are often simple and easy to understand. The Japanese language itself also includes English, termed "Wasei Eigo." This means that some English words and phrases are actually part of Japanese, and have meanings different to the original English!
In addition, since Japan homes tens of thousands of immigrants and foreign workers, including English-speakers, this can make songs sound universal despite the language barrier.
2.

For artistic purposes
Another reason why Japanese songs include English words and phrases is to achieve a certain level of artistry. To further elaborate this, Japanese songs in English showcase the creativity and innovation of artists who aren't afraid to push boundaries and explore new forms of expression.In certain instances, composers use English words to achieve rhyme.
For example, in Sansei Kawaii! by SKE48, the lyricist uses the English word in "Sansei kawaii! Sunshine furisosogu" to achieve rhyme. In addition, several play-on-word, using English, techniques are also observable in many J-pop music like repetition (e.g., Heart Ereki by AKB48), code ambiguation (Kissumai Kiss Your Mind by Orgel Sound -Pop), and more. Through language switching, lyrics sound more artistic and diverse to the listener. With English in it, the song sounds more attractive to the general public (you also see this in English-language pop songs, using languages such as French or Spanish).
3. To convey an image
Since English is often attached to western identity and imagery, including English words in J-Pop music helps achieve a specific image or concept. Commonly, Japanese idol groups pursuing cool, modern, and sophisticated concepts are more likely to include English words in their lyrics. By using the English language in their music, musicians can quickly portray images and concepts often associated with western culture. One of the examples for this is the single "HOT SHOT" by Generations of Exile Tribe. The song is full of the English language, which helps portray the image they want to convey. Since the song features a powerful modern theme, the use of English helps in strengthening the concept and vibe throughout the song.
4.

To attract foreign listeners
Why do Japanese songs use English? Well, arguably, including foreign words in the lyrics of a song attracts foreign listeners. This technique is not new in the world of music. Even western countries use foreign languages as part of the lyrics to help them reach more audiences. Since English is a "global language," English words are most likely to appear in the lyrics.
The inclusion of the English language helps Japanese songs reach across a further distance. With this being said, the use of English lyrics in Japanese songs has become increasingly common as the Japanese artists seek to appeal to global audiences and break down cultural barriers.
It also makes the song easier to sing along with, especially to foreign listeners. And vice versa, for those foreigners who want to learn Japanese, listening to Japanese songs in English is a fun and engaging way to pick up new words and phrases.
Hence, it also makes the song more accessible to non-Japanese audiences. This technique is not new to the Japanese music scene. As early as the '70s, musical acts tried to get into the international music scene.
Indeed, language is also a factor in achieving success in the international music scene. For example, the Japanese Pop Duo Pink Lady released an all-English track to break into the western music market. They had achieved success and even got their variety show in America.
5.

English highly influences pop songs
Arguably, when we hear the word 'pop,' we think of it as "western." Pop is generally treated as part of western culture. We have to add a particular country's initial letter or syllable to identify that it is in a particular language (e.g., J-Pop for Japan). By writing some parts of the lyrics in English, pop songs sound more pop.
With their catchy melodies and thoughtful lyrics, Japanese songs in English have earned a special place in the hearts of fans around the world as it makes the songs sound more authentic and genuine. It sounds more Pop. It explains why it is inevitable to include English when writing a Pop song. Pop Idols are under the English influence and are most likely to follow this trend in music since their mainstream genre is Pop. You can also observe this technique in other genres like Electronic, RNB, Hip-Hop, and more.
6.

Some English words have no Japanese equivalent
A lot of languages are borrowing words from a specific language. It is the same in Japan. There are English words that have no Japanese equivalent. For example, there is no direct Japanese equivalent to the phrase "I miss you" (the equivalent phrase means "I want to meet you" when directly translated). To preserve the meaning of the lyrics, composers often decide to keep it as it is instead of translating it indirectly.
Top 5 Famous Japanese Songs that Have English Lyrics
If you are a Japanese song listener, indeed, you may have listened to a song that features English words or phrases. There are a lot of Japanese releases that have English titles. Many of these songs became hits locally and broke barriers, and made it onto the global scene. Expand your musical horizons by checking out some of the best Japanese songs in English.
1. Pink Lady—Kiss in the Dark
First on our list is the catchy hit single "Kiss in the Dark" by Pink Lady. This single climbed up to the U.S. Billboard Hot 100 peaking at number 37, making them the first Japanese artist to chart in America'sAmerica's Billboard Chart after 16 years. Their all-English song made waves across the world. They even had a short-lived variety show with comedian Jeff Altman on NBC called "Pink Lady & Jeff." This song marks the duo's first attempt to make it into global stardom. Obviously, they made it.
2.
LiSA—Gurenge
Anime fans surely know this song. Performed by LiSA, Gurenge (translated as Red Lotus) is the opening OST for the hit anime series Demon Slayer." The song is composed by Kayoko Kusano and arranged by Ryo Eguchi. After its release on April 22, 2019, the song topped multiple charts, including the Oricon music chart at number 3 and number 2 on Japan Billboard Hot 100.
Gurenge features an energetic vocal performance by Lisa accompanied by a heavy-metallic live band. The song even made its way into the famous entertainment site TikTok. It appeared in over 331 000 videos across the site. Nowadays, many singers and artists are taking on the Gurenge one-breath challenge in which they have to sing the pre-Chorus to Chorus of the song without breathing while singing.
3.
Thelma Aoyama—Soba ni Iru ne
Selling a total of 460,000 copies, Thelma Aoyama found success on her second official release with Soba ni Iru (translated as I'm by Your Side). The song is also certified as "the best-selling download single in Japan" by Guinness World Record in September 2008. It features the Japanese singer, SoulJa.
Notably, Soba ni Iru ne is the sequel of her previous collaboration release, "Koko ni Iru yo," featuring SoulJa. The lyrics of the English song include English phrases "So baby please," "Hurry back home," and "letter," resonating the feeling of longing for a loved one. Now, its music video has already garnered 38 million views on YouTube. This song remains a comfort song for the people who are far from their loved ones.
4. Kyary Pamyu Pamyu – PONPONPON
Written and produced by Yasutaka Nakata of Capsule, Kyary Pamyu Pamyu debuted with a single PONPONPON. The singer swept out the charts with this cute and energetic song and gave her an instant rise towards the stardom of Japan's music industry. It also topped iTunes Finland and Belgium at number one and number four, respectively. The song also sold over 1 million digital downloads. Its music video has already amassed 178 million views on YouTube. The song is already listed as one of the most influential J-Pop songs of the 2010s and featured in different international series like The Simpsons. English words "Every day" and "Every time" can repeatedly be heard throughout the song.
5.
Babymetal—Gimme Chocolate
Premiered in December 2013, Gimme Chocolate is a song by Babymetal on their self-titled debut album. Though the song did not achieve much on Japan's music scene, the song achieves remarkable feat internationally. The song also made it at number five on Billboard World Digital Song Chart. Notably, this song talks about girls who struggle to keep their figures slim while eating chocolate. It is energetic and catchy that even Lady Gaga vouched for it. Eventually, BabyMetal was invited to open Lady Gaga'Gaga' s world tour—ArtRave: The ArtPop Ball, with their Record-smashing Gimme Chocolate.
Japanese Songs that Have English Remake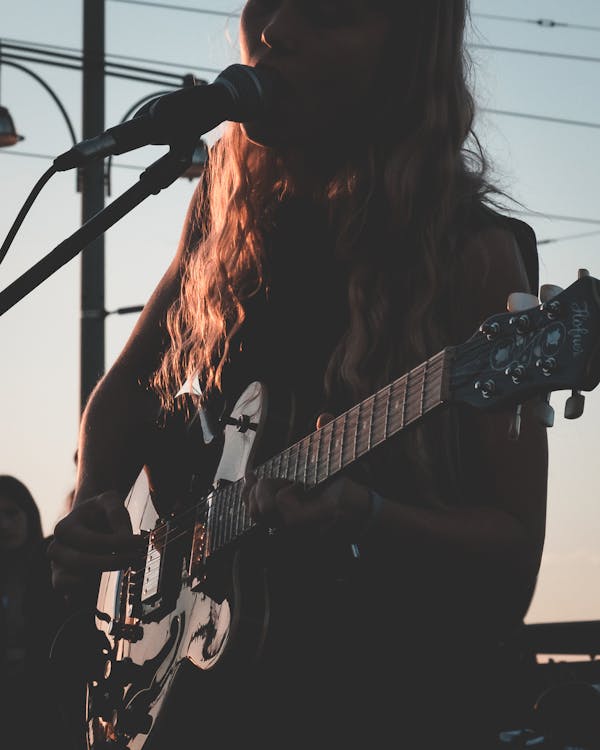 There are a lot of Japanese songs that became global. These songs passed through the language barriers and showed that music has no definite language. Some artists often release an English remake of these records to make the song easier to sing along with. In this post, we have listed some of these Japanese songs that have English remakes.
1. Paprika by Kenshi Yonezu
Paprika is a song originally released by Kenshi Yonezu. The cheerful and bubbly song made a wave among youth. The record skyrocketed at No. 3 on Oricon Chart and no. 5 on Billboard Japan Hot 100. With its catchy melody and energetic choreography, the record became a global wave among kids and kids-at-heart. The music video for the original version already gathered 130 million views on YouTube.
In December 2019, Kenshi was tapped by NHK, a Japanese broadcasting network, to produce an English remake of Paprika. The remake is intended to be a cheering song for the 2020 Summer Olympics. Its English version of the song is performed by Foorin Team E. Surely, the song served its purpose well, even beyond what is intended. Days after the release, the music video for the English version already counted more than 200 000 views. The song made headlines when it became the first children's group song to win a Grand Prix award at the 61st Japan Record Awards.
2. Ue wo Muite Arukou by Kyu Sakamato
Selling more than 13 million units worldwide, this song is undoubtedly the most massive hit Japan has ever had. Ue wo Muite Arukuo, released by Kyu Sakamoto, made it to the global scene thanks to its calming and refreshing vibe. The song set different world records, including "the world's best selling digital single of all time." It also rose to the top of various international charts, including Billboard Hot 100, peaking at No.1. In addition, the song has also made a legacy. It is chosen as one of the first songs to be sent in space to help astronauts relax. In March 1999, Japan Post also made a stamp to commemorate the hit.
Among the first to release an English remake of the song is the band A Taste of Honey. The remake is released in January 1981 under the international name "Sakuyaki." Their remake helped them achieve stardom popularity since the song made it to different charts across the western, including Billboard Hot 100, peaking at number 3. Other popular remakes and covers of the record include 4 P.M. "Takoyaki," Selena "Sakuyaki' and more. Up to date, there are already hundreds of covers and remakes.
3. Hot Limit by T.M. Revolution
T.M./. Revolution's Hot Limit is instead a silent hit when the original maker releases it. The song was initially released in 1998. It follows an upbeat and energetic melody. The song came into the spotlight when John Desire released the English version of the song with the same title.
John Desire's 2001 remake of the said record went viral and made noise globally. The remake became popular due to the awkward pronunciation of the singer. The popular misheard part of the lyrics "We drink Ritalin" made headlines online and was often shared as a meme. But this turned out to help rather than to destroy the record.
In 2008, HIGH and MIGHTY COLOR revived the song as part of their 13th single. Hot Limit (HIGH and MIGHTY COLOR version) peaked at no. 10 on Oricon's weekly chart. Eventually, the group released a euro-mix version of the song.
4. Tsubasa wo Kudasai by Akai tori
Tsubasa wo Kudasai (translated as Please Give Me Wings") is a popular Japanese folk song. The song was initially intended for the Nemu Popular Festival '70. It became more familiar to the public after Shôji Hashimoto, the Kyouiku Geijutsu Sha editor publishing house included the song in a choir textbook. After a year, the song made an appearance on folk group Akai Tori's single record, making it a nationwide hit. The song also made international headlines when it was chosen as the official theme of the soccer team of Japan during the 1998 FIFA World Cup.
In November 2019, Susan Boyle, a Scottish singer, released Tsubasa wo Kudasai with its new name "Wings to Fly." The song is released as part of her debut album named "I Dreamed a Dream." It also appeared at number 6 in Billboard's Japan Albums Chart. Her English remake is an instant hit in Japan, selling over 106,000 copies within a month after its release. Recently, Susan Boyle performed her rendition at the Tokyo 2020 Olympics.
5. Sparkle by Radwimps
If you have watched the worldwide hit animated film Your Name, you probably have heard of this song. Sparkle is part of the 8th album of Radwimps. The song is also part of the Original Sound Track of Your Name. The track became a global hit for months after the release of the film. Its animated music video for the song has already gathered 122 million views on YouTube, while the lyrics video has amassed a total of 109 million views on YouTube.
In 2017, as part of the remake project of the film, Radwimps also released the English version of her OST hit Sparkle with the same name. The release instantly became a hot topic since the song is globally widespread.
Undoubtedly, more buzz-worthy Japanese hits are yet to be discovered by international audiences. Remaking the songs in English helps the song reach more audiences. It also gives a new vibe and feel to the song. Time will come that more Japanese songs will be revived, and it indeed will become a hit.
For all the music lovers out there, how much do you listen to your favorite songs? Can you go a day without singing along to your favorite song? One of the most accessible, creative art forms is music. We use music to relax and meditate, and we also tend to relate our personal lives to the lyrics of the songs, right?
How to Learn English by Listening to Music
Music is a universal language that we can all relate to and can be accessed easily. It connects people, experiences, and even thoughts. And through music, we can also make ways on how to learn a language. Research studies have shown that children exposed to music can speak more clearly and develop better vocabulary. Here are some ways on how to learn English by listening to music:
1. Pick the genre that suits you.
There is a wide variety of music genres – one of the best choices to listen to is pop music. Not only do they have catchy tunes, but they also have meaningful lyrics that are easy to understand.
Another is country music and folk music – they have storytelling abilities that allow listeners to imagine a specific scenario through the lyrics. Listening to slow- to medium-paced music can help you learn English words better than fast-paced ones such as heavy metal or rap.
2. Regularly listen to music.
Make a playlist of the songs that you find interesting. Play them in the shower, while you are cooking, or even before going to bed. Regularly listening to music allows us to get words and sound patterns stuck in our brains.
And here's a quick tip: Sort your playlist according to mood. In this way, you can easily play the songs with lyrics that suit your emotions!
3. Listen to mainstream artists.
To understand English-written songs better, it is probably more efficient to listen to mainstream artists. There are two main reasons: the lyrics of their songs are readily available on the internet, and you can hear their songs almost everywhere. Being able to hear their songs repetitively allows our brain to retain certain words or phrases.
International artists such as Taylor Swift and Ed Sheeran have great storytelling and songwriting skills, which may help improve your vocabulary. Also, they sing words clearly and use common English words and phrases.
4. Lookup for song lyrics.
Websites such as Genius allow users to interpret lines or stanzas by providing a more detailed explanation. In this way, it is easier to understand the meaning of the song.
You may also play your favorite songs through music streaming platforms such as YouTube, Spotify, and Apple Music since they have the lyrics to most mainstream songs, and you can easily play the music while singing along to the lyrics.
5. Sing along.
Have fun! Open your streaming app and sing along to your playlists now. Don't forget to enjoy your music while learning.
We immerse ourselves in the stories of English-speaking singers – some explicitly talk about their personal lives through music, which helps listeners understand what they are going through. We also relate our moods with specific songs that have struck our emotions, may they be happy, sad, enraged, or heartbroken. And not only does music help us express our emotions, but it also enhances our vocabulary and listening skills!
Naturally, it is easier to learn a foreign language by attending lectures by professional language teachers or instructors. But, undeniably, we can also make the best out of the songs that we love!
Grab your phones, open your favorite streaming app, and play music now!
Top Benefits of Listening to Music When Learning a Language
It promotes the repetition of input. Through repetition, you are more likely to remember the words you are hearing. When you listen to an English song, you are most likely to keep the song on repeat, which helps you remember and retain new words in your vocabulary.
It improves your vocabulary. If you listen to an English song, especially new ones, you are more likely to discover unfamiliar words. It is a good chance for you to enlarge your vocabulary. Just don't forget to look up its meaning to make it more useful. You can also use context clues to discover the meaning of the word.
It makes the process bearable. As already said, learning the English language is not easy and usually takes a long time. Learning English through music can somehow make you feel better while learning the language. It can make the process enjoyable and less stressful.
It improves your English-speaking skill. One of the best benefits of listening to a song is that it improves your English-speaking ability. It helps you discover the proper pronunciation of words. There are also songs, especially nursery rhymes, that can help you with intonation.
If you are wondering what song you should listen to while learning English, you can check out our recommendations below.
Is It Important to Learn English?
English is the most spoken language globally, with over 1.3 billion people who can speak the language. As the English language is becoming more dominant around the globe, more and more people are starting to learn the language. However, learning English is not easy. It requires an enormous amount of time and effort. But, once you have succeeded, it is rewarding more than the sacrifice you have put in. If you are not convinced yet whether to learn English or not, here are some reasons why you should learn English.
ENGLISH IS THE LANGUAGE OF BUSINESS. Since 2012, English has already been considered the global language of business. More and more companies are starting to mandate English as their English. So, if you are thinking of working in a multinational company, you have to understand and speak English to a certain extent.
ENGLISH RULES THE WORLD OF ENTERTAINMENT. English dominates the world of entertainment. Millions of entertainment content worldwide is in English. Being able to understand and speak English will surely elevate your entertainment experience.
ENGLISH DOMINATES THE INTERNET. The internet and English are already a combination. Through both, people with diverse language backgrounds can connect. In addition, most content on the internet is in the English language. With these, knowing English is a vital part of your internet life.
Whether you are learning English for years or a beginner, learning the language will always be hard. The language itself is already hard to comprehend, to the extent that even native speakers are baffled by it sometimes. If you are learning a language or planning to start, here are some tips on improving your English learning experience.
Helpful Tips in Learning English
USE TECHNOLOGY. Thanks to the continuous growth of the internet, learning English has significantly become easier. There is tons of content online that will help you learn English. Applications such as Duolingo could also help you in learning English. There are also online sites that offer free and intense online English Training, undoubtedly boosting your English skills. The resources are one click away. The initiative is the only thing it takes.
FIND A PARTNER. If you know someone who can speak English, ask for help. Having someone you can practice with will surely make the learning process faster. It will also help you be confident speaking the language.
INCREASE INPUT. The only way you can learn the language is through input. You can read English articles, listen to English radio broadcasts and English songs, watch English movies, and more. Hence, having more input can make your English learning faster.
SING ALONG. Listening to an English song helps learn the language. But you can benefit more if you will sing along. Singing along to English can also improve your English-speaking skills. You can read the lyrics while you are listening to the song. It also helps enlarge your vocabulary. For beginners, you should sing along to more straightforward songs to build your vocabulary.
One of the most common ways people learn English is through music. Listening to English songs benefits you in various ways. From beginner to advanced learner, this technique is always helpful.
A Recap
For our ultimate question " Why are Japanese songs in English?" We have learned that the popularity of Japanese songs in English is a testament to the growing global interest in multilingual music. By incorporating English language and culture into their music, Japanese artists have created a unique blend of styles that reflects the changing global landscape. Bilingual music has opened up new opportunities for cross-cultural exchange, and has given fans around the world a deeper appreciation of different musical styles and genres that exist in Japan. Whether you're a fan of J-pop or simply interested in language fusion, Japanese songs in English offer a glimpse into the unique cross-cultural exchanges that take place through music and the arts.
While learning English is painstaking, you have to sacrifice time and exert efforts in order to succeed. Learning English is painstaking. You have to sacrifice time and exert efforts in able to succeed. However, there are things you can do to lessen the hardship of learning the English language. It is also crucial that you can keep yourself willing to learn the language. Willingness can make the process bearable. Reward yourself for every slight improvement—it can help keep you motivated. There's also nothing wrong with asking for help. Some people are always willing to help you throughout your journey towards mastery of the English language. There are training centers that can guide and help you throughout your English learning process.