Do you often travel either for personal or business purposes? If yes, these translation apps for travel would surely be your best friend!
Are you worried about language barriers while traveling? Not being able to communicate effectively in a foreign country can be challenging. Knowing how to speak English is a great advantage, especially when traveling to do business abroad. But what if you find yourself in a place where no one or only a few speak or understand English? What sort of things will you do? Fortunately, with the rise of technology, there are now translation apps for travel that can help you break down those language barriers. In this article, we'll explore the best translation apps to make your travels more enjoyable and stress-free.
Read on and find out the best language translation apps that can save you from awkward situations.
Translation Apps for Travel: Choose your Handy Tool!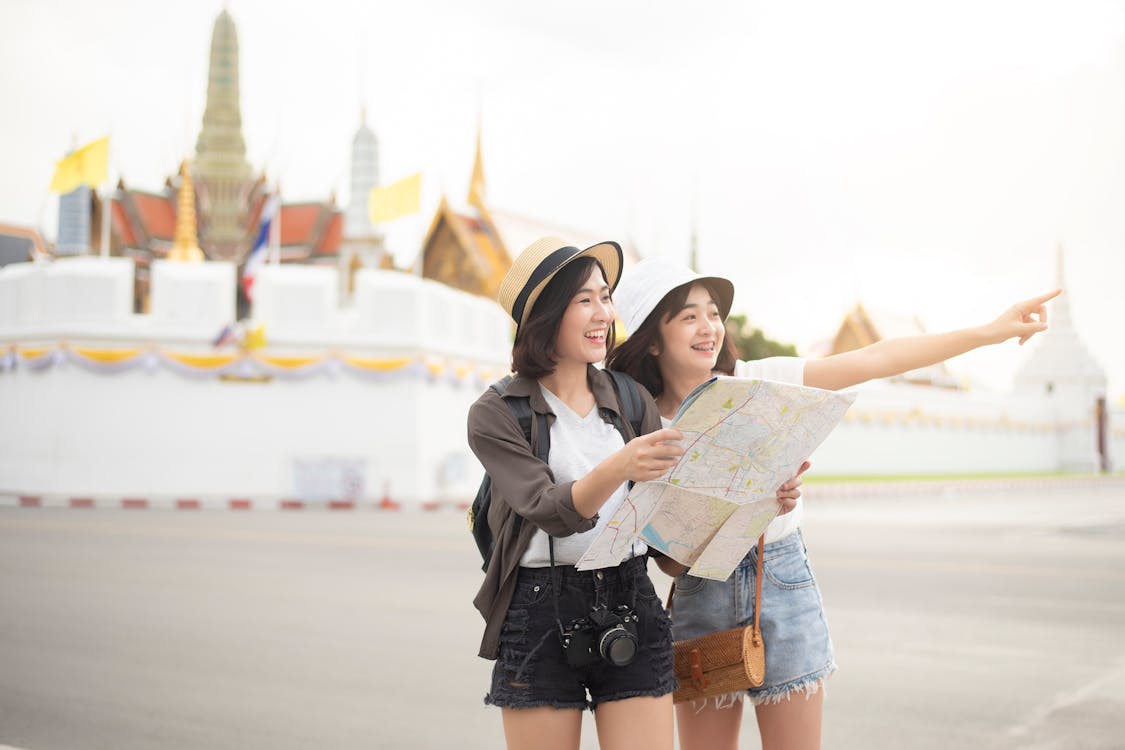 Language, as we all know it, is so much more than just a mechanism that allows us to connect and converse. It is an essential and vital part of history, different cultures, and some necessary beliefs. Millions of cultures exist worldwide, all communicating in their languages the nuances of their everyday lives. If people will immediately ignore their native tongues and speak in one universal language, imagine the vast cultural riches that would be lost. People should keep using different languages and keep them alive despite the existence of a universal language.
Fortunately, there are many useful options that you can consider when you need to go to a foreign country. One of these options is to use a modern application to translate any foreign language into your native tongue. Language translation apps allow you to converse more easily with the locals while you're abroad.
Here are the top language translation apps that you can download today from leading online resources.
Google Translate App
Google Translate app is one of the most popular mobile translation tools available today. It can interpret over 100 foreign languages and primarily heeds command in the form of voice, image, and even handwriting. Since its release, the app has been upgraded to a more efficient interpreter mode.
Furthermore, the Google Translate app is now associated with several smartphones. It can be downloaded and accessed using your Google Assistant-enabled smartphones, whether it is Android or IOS. You can quickly activate it by saying, "Hey, Google." You can ask your Google Assistant to translate a specific foreign language and help you speak the language in the right way. In addition to this, this app can also help you navigate and translate unfamiliar names and addresses.
iTranslate
This language translation app comes with a phrasebook that contains already defined words, common phrases, and useful translations in more than 100 languages. It is automatically activated when you speak to your phone and translate every word into your desired translated text. It works on a symbol, menu, or map. You need to snap a picture, and that's it! The software even converts website content into over 40 languages instantly. It also features a verb conjugation dictionary and even provides an extension for using your Apple Watch. You can download the basic version of this app for free on iTunes or Google Play.
TripLingo
This app helps you communicate naturally, just like the locals. It also enables you to apprehend their distinct culture. Before downloading a data pack for your destination, you have to start by choosing one out of over 100 nations. This method gives you a translator of voice and picture, a range of essential phrases to recognize, and a Wi-Fi dialer to help you make calls when traveling. You can access a human translator for more professional purposes but be ready to shoulder the extra fee.
iTranslate Voice
iTranslate Voice helps you translate the audio of your language. It gives you over 40 different conversing options. It operates by getting a particular message or request registered by your iOS or Android phone. You can ask the app to translate your words into the language of your choice once you have finished speaking. It also helps you to turn what someone else is saying into the language you understand. If you have compatible computers, the programming facilitates the use of two-way conversations in real-time situations. Also, by using their language, you can record someone's answer, and this app will immediately translate it into your local language. You can also connect two devices with someone who does not speak your language and have simple back-and-forth conversations.
Microsoft Translator
It quickly translates different foreign words, phrases, and also various web pages in over 70 languages. This application is appropriate mostly for business use. In this app, you can specifically select the type of translation you want, whether it is spoken, transcribed, or pictured.
By tapping the "people icon," you can begin or join a conversation, exchange a digital code through your smartphone, or even join a group chat. When you are not linked or off the beaten track, offline language packs also allow you to access simple translations. This app is available for android, iOS, and Windows 10, or you can download it for free on iTunes and Google Play.
Waygo
Unlike other applications, Waygo only translates from English to Chinese, Japanese, and Korean. Waygo is one of the best instant translation apps as it can be used without an internet connection and can be used without an internet connection; it can also be accessed even when you are offline. With an instant camera, the software is best used by pointing to signs and menus and then obtaining your translation. Furthermore, this app is a great help when you are ordering food; you can put this app into camera mode, then it will translate a menu item, and you will have a better understanding of the food you're about to order.
Speak and Translate
This app is one of those mobile translation tools that requires payment. If you're willing to pay for a translation app and are interested in translating less popular languages for additional learning, this app is the best option. It helps you to translate over 117 languages for text and 54 languages for voice.
BK Translate
This application offers many language-specific features. There are hundreds of different downloads available, translating between English and the language selected. It operates by activation of speech, handwriting, or typing. To promote communication, you can use full sentences or individual phrases.
SayHi
This app translates your speech into 90 languages and also dialects. It also records and translates your voice into the language you have chosen. Moreover, you can choose whether you play the translation with a man's voice or a woman's. You can also adjust its speed. If you are currently in a noisy environment, you can instantly type the words you want to be translated. However, it's worth noting that this app is only available when you are connected to the internet. You can download this application for free on iTunes and Google Play.
Papago
Papago is an Asian-language specialist application. It translates any language into Korean, Japanese, Chinese (Simplified/Traditional), Indonesian, Vietnamese, Thai, Russian, German, Italian, and Spanish. In the form of text and speech, you can get your translations in an instant. You can also have a conversation with other people as the app automatically translate the languages it gets to record. Also, different photo translations, translation of handwriting, and offline translation are all available in this application. You can even count on a dictionary/phrasebook. And what's more amazing? A special section comes for kids' use! You can download it on iTunes and Google Play for free.
Importance of Language Translation Apps
These translation apps for travel are undoubtedly full of valuable features that can make your travel a more enjoyable one. Features such as camera translation allow you to point your phone to a printed document and translate it instantly. You may have a fluent conversation with someone who speaks a different language using the app's speech interpreter's conversation mode. Such devices can also help you save more of your time and improve your understanding when working with foreign language documents. They indeed make your life better and easier wherever you are.
All things considered, language translation apps create bridges between cultures. It can also create valuable experience as it allows you to immerse yourself in a foreign culture, resulting in language learning while travelling at the same time. However, breaking language barriers can be a challenge, especially when you don't speak the local language. Thanks to these translation apps for travel, they make it possible for us to communicate with locals and understand their culture better.