What are the top attractions in England that make it a must-visit country for travelers and migrants? While England is known for its royal and medieval castles, there's so much more to see and explore.
Every place in the world is beautiful. However, there are countries that seem to have a stronger attraction to travelers and migrants alike. Among the top places that many people dream to see is England. With its rich history, culture, traditions, food, and of course, stunning attractions, it is not surprising that this country hosts millions of visitors every year.
If you are wondering why this place seems to be a magnet to foreigners from all over the world, then you might want to to continue reading this blog.
We'll introduce you to the top attractions in England that every tourist should visit. From the stunning castles to the bustling cities, England has something for everyone. So, pack your bags and get ready to travel, be amazed, and learn about the best places to visit in this enchanting country.
Discover the
Top Attractions in England
: 10 Must-See Destinations for Your Bucket List!
Get your things ready as the places in this list would surely want you to fly right away!
1. Stonehenge
Stonehenge is arguably Europe's best-known prehistoric monument and one of the most popular tourist destinations in England. Situated 10 miles north of the historic city of Salisbury, these ancient objects date back between 3000 and 1500 BC. Many historians believed it has been a religious or ceremonial place.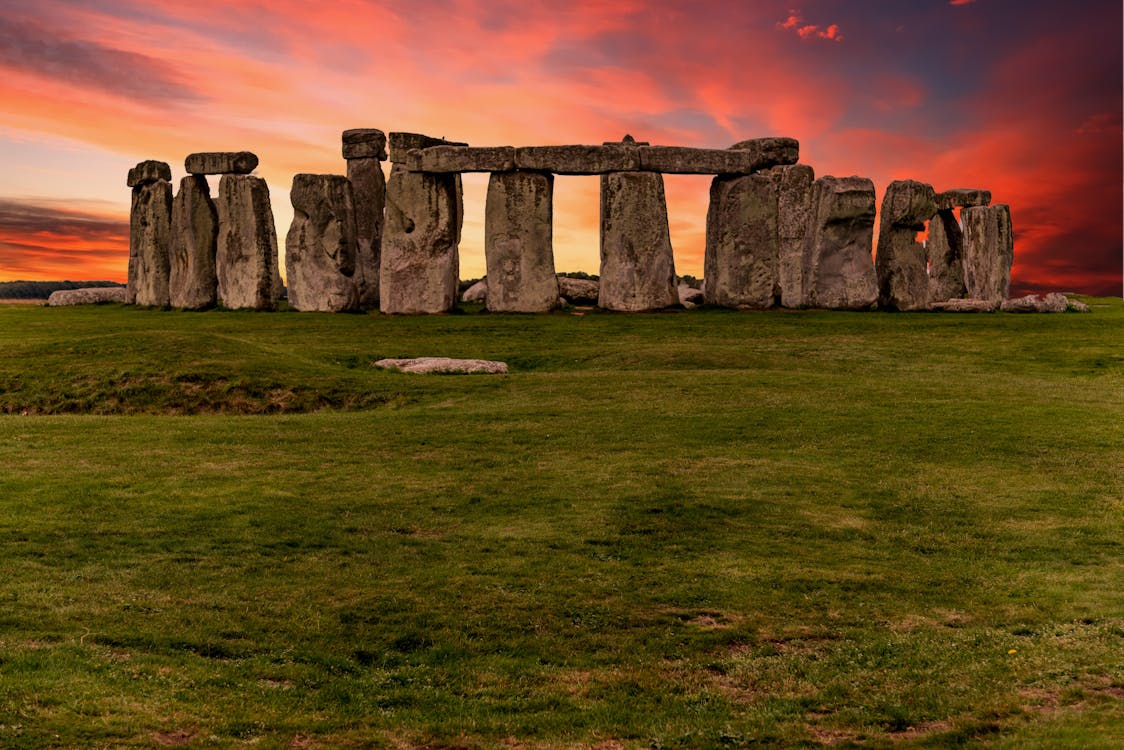 If you want to see this amazing site, you need to purchase a ticket first, mainly due to the high volume of visitors. There is also the Stonehenge Visitor Center wherein you can more about the history and information about this amazing wonder.
In close proximity is the replica of the Neolithic houses. Here, you can somehow take a glimpse about life during the Neolithic era. The tools and equipment used during those times are on display. You would feel as if you are living in those eras because there are volunteers who demonstrate ancient life 4,500 years ago. If you are a culture lover, then make sure to include Stonehenge in your list.
2. Hadrian's Wall
The walls that makeup Hadrian's Wall are heroic. This spectacular sight stretches for 117 kilometers across the north of England, from the Irish Sea to the North Sea. According to records, the Romans built the wall around 122 AD to protect Britannia against the tribes of Scotland.
The name of the wall came from Hadrian, the Roman Emperor at that time. Historians believed that the construction of the wall took 6 years. In this place, you can quickly sense the rich history at every corner. The good thing is, even if these walls are very old, the entire structure is still intact, and it is open to the public all year round.
3. Warwick Castle
Warwick Castle is one of the most popular destinations and significant castles in England's history, located in the beautiful city of Warwick on the River Avon. Next to the town are famous places such as Liverpool, Birmingham, and Coventry.
As written in history books, this structure was built by William the Conqueror in 1068. Notably, it had witnessed a hundred years of war. Initially, the castle consisted of wooden structures. However, due to war, massive destruction happened, so it was rebuilt during the 12th century, and once again in the 14th century.
If you want to get a majestic insight into life in medieval times, visit the Warwick Castle. It has a fantastic landscape that dates back 900 years ago. Locals and tourists find this place a perfect venue for family picnics, concerts, and fairs.
4. The Cotswolds
The Cotswolds is a region that boasts a range of gentle hills in south-central England. The main range reaches 330 meters in altitude at its highest point. With its amazing view of grassland habitats, you will never get tired of walking. It is as if you're free, refreshed, and relaxed as you walk on its 102-mile footpath.
Furthermore, The Cotswold is known as an Area of Outstanding Natural beauty due to its limestone habitats, old-growth beech woodlands, stone-built villages, historical towns, and gardens that would surely mesmerize you. It's no wonder why it is always included in the list of top 10 attractions in England. When you go, make sure to visit the picturesque villages as well for added experience. According to tourists and locals, your visit wouldn't be complete without wandering around these little communities.
5. Durham Cathedral
Durham Cathedral is Europe's greatest Norman building and England's most-loved building. It boasts exquisite architecture and an overall setting. Built on August 12, 1093, the original Norman design remained intact despite undergoing a number of reconstructions.
Durham Cathedral is also famous for its people's hospitality and welcome. Aside from its sacredness and peacefulness, it is where the local people find a home. The Durham Cathedral is also a home for pipistrelle bats, it is one of the cathedral's unexpected and fascinating aspects. The place organizes bat events from July to October.
6. The Roman Bath and Georgian City of Bath
The Roman Bath and Georgian City of Bath are among the top historical sites in England, attracting millions of visitors every year. This famous 2000-year-old bath was built around the city's rejuvenating and refreshing hot springs. The hot spring is filled with 1.1 million liters of steaming water, reaching 46 degrees Celsius every single day. You can see the natural waters flowing across the stone pavements of the place.
Originally, it was built as a grand bathing and socializing complex during that time. It is a site of extensive ruins and a museum that makes you feel the lives of the Roman people. Aside from that, it is also well known for its magnificent Georgian Townhouses that are perfect for photo shoots and cinematography.
7. The Big Ben Clock Tower
The third-largest free-standing clock tower in the world is one of the top attractions in England. When you hear the word, Big Ben, you'll always think of a clock tower. It was named after Sir Benjamin Hall who ordered the 13-ton bell housed within the tower.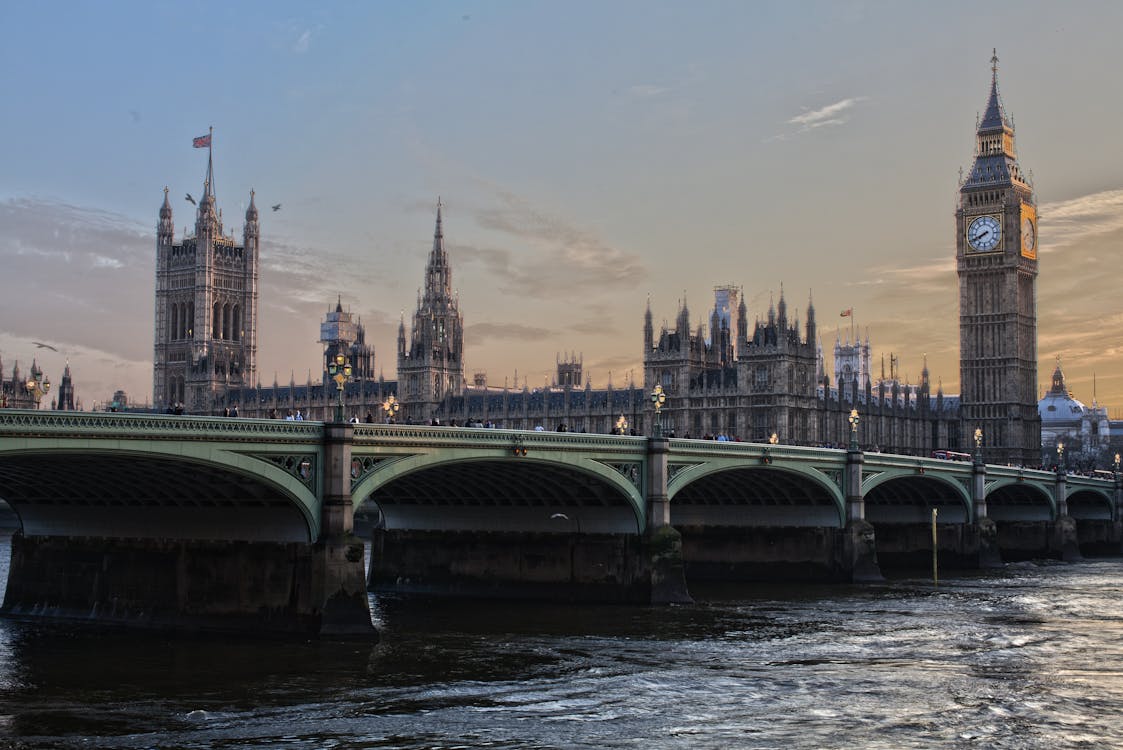 Every time tourists visit England, this site is always included in the itinerary. And for so long, Big Ben Tower has become the symbol of England. It has appeared in many movies and postcards. If you had a picture with this tower without so many people as photo bombers, then consider yourself lucky!
8. The Tower of London
The Tower of London is a must-see destination for sightseeing in England.  A prison, a palace, and a treasure vault all in one in this famous main attraction in England. This 18-acre tower is considered one of the most important buildings in the nation. There's so much you can do as you visit this place. The centerpiece is the White Tower which was built by William the Conqueror in 1078. The remarkable royal armor was displayed here since 1652.
Now home to the British Crown Jewels, it was once a prison from 1100 to the 20th century. If you are fond of eerie things, the Tower of London evokes it as well. It is one of the most haunted buildings in the place. There are lots of ghost tales circulating now and then. But don't worry, those are just tales. If you happen to travel with your kids, just make sure to check their events. Immersive programs such as "Knights School" are offered to children, making the trip more fun and fruitful.
9. Eden Project
The Eden Project is one of the top attractions in England, attracting millions of visitors every year. Its purpose is to create Europe's only redwood forest and United Kingdom's first geothermal energy plant. This place is a perfect destination for adults and children alike. If you are a science geek, you'd probably enjoy this place more than anyone else. Why? This igloo-shaped greenhouse is home to thousands of species of tropical and Mediterranean plants.
Moreover, you can check in their hotel and visit the site's arts and music collection. There is also a fancy restaurant where you can have a sumptuous meal. The project even offers adventure activities such as ziplining and giant swing rides!
10. Chester Zoo
This 125-hectare site in Upton is a well-known tourist attraction. There are around 11, 000 animals and 400 species living in this zoo. It often exceeds people's expectations because of its mouth-watering landscapes and gardens. You can visit the Chimpanzee Island, penguin pool, and Europe's largest tropical forest through the site's monorail system.
Chester Zoo also highlights the zoo's commitment to the preservation of the environment and the improvement of science. They use the zoo to research how to improve and protect wildlife and discover solutions on how to keep them alive.
For such a small country,  England boasts a plethora of landmarks and attractions that make it a must-visit destination. With its award-winning sites, the beautiful countryside, and the character the locals have, it is not surprising why it always makes it to the list of top countries to visit in the world. And if you have plans, make sure to grab a copy of the list of top attractions in England to make the experience worthwhile!